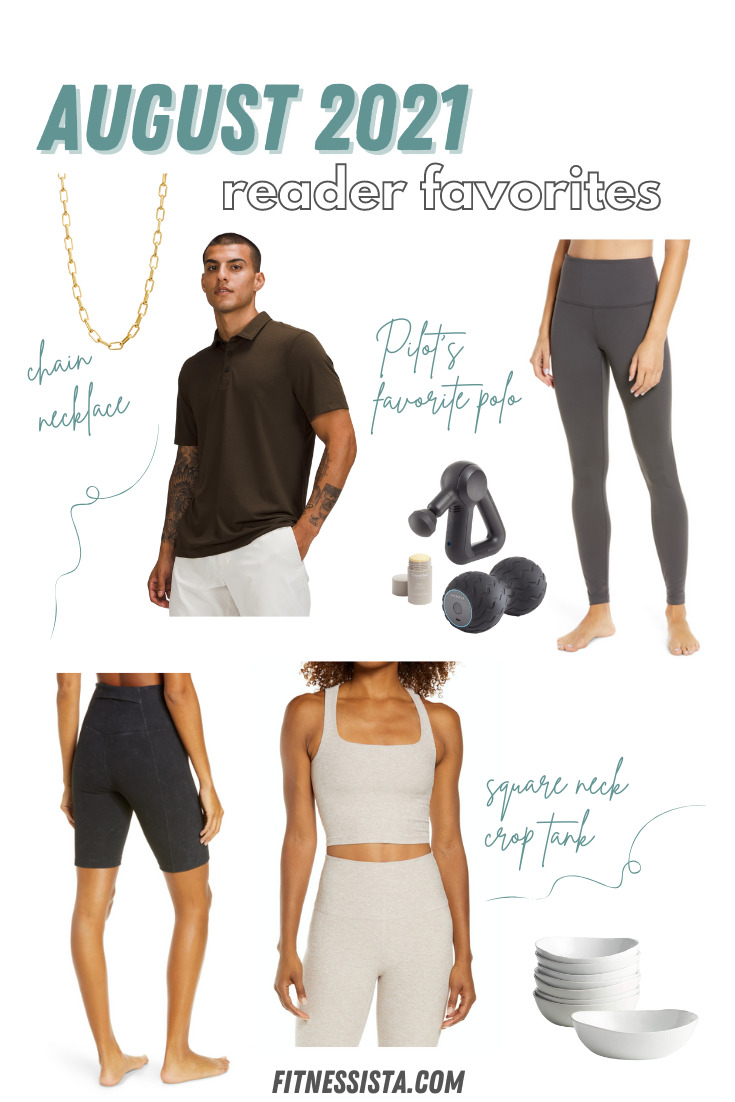 [ad_1]

I'm rounding up what y'all having been loving and shopping this August. Here are the top 15 products Fitnessista readers purchased this month.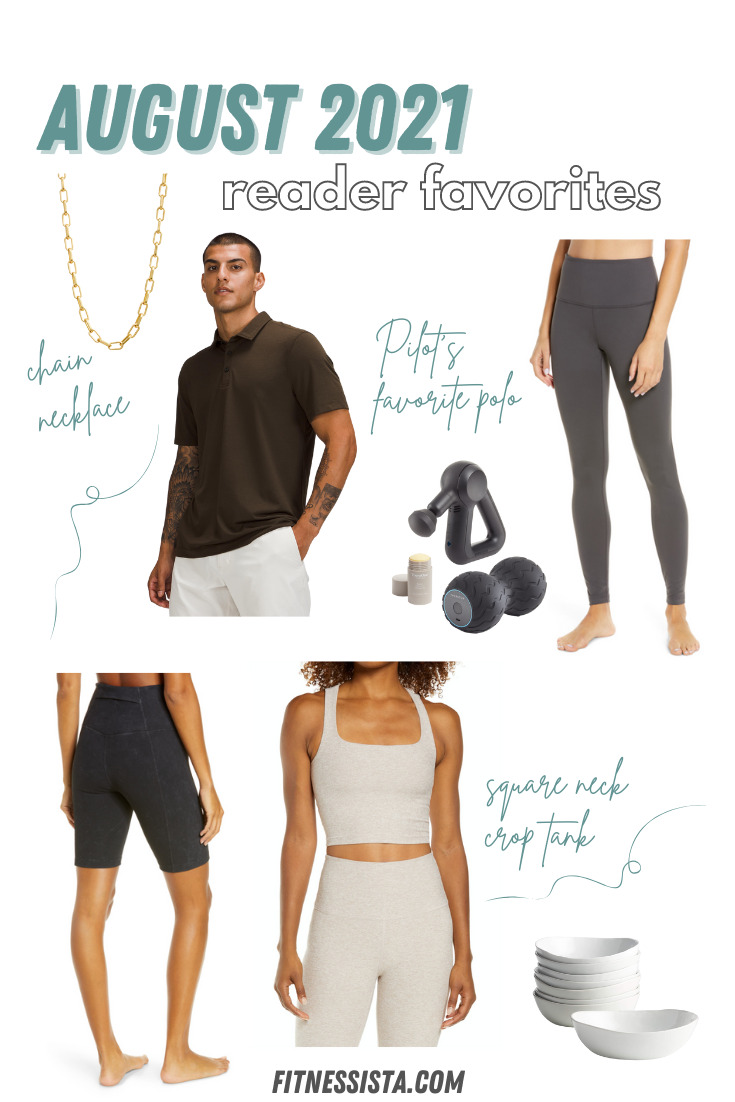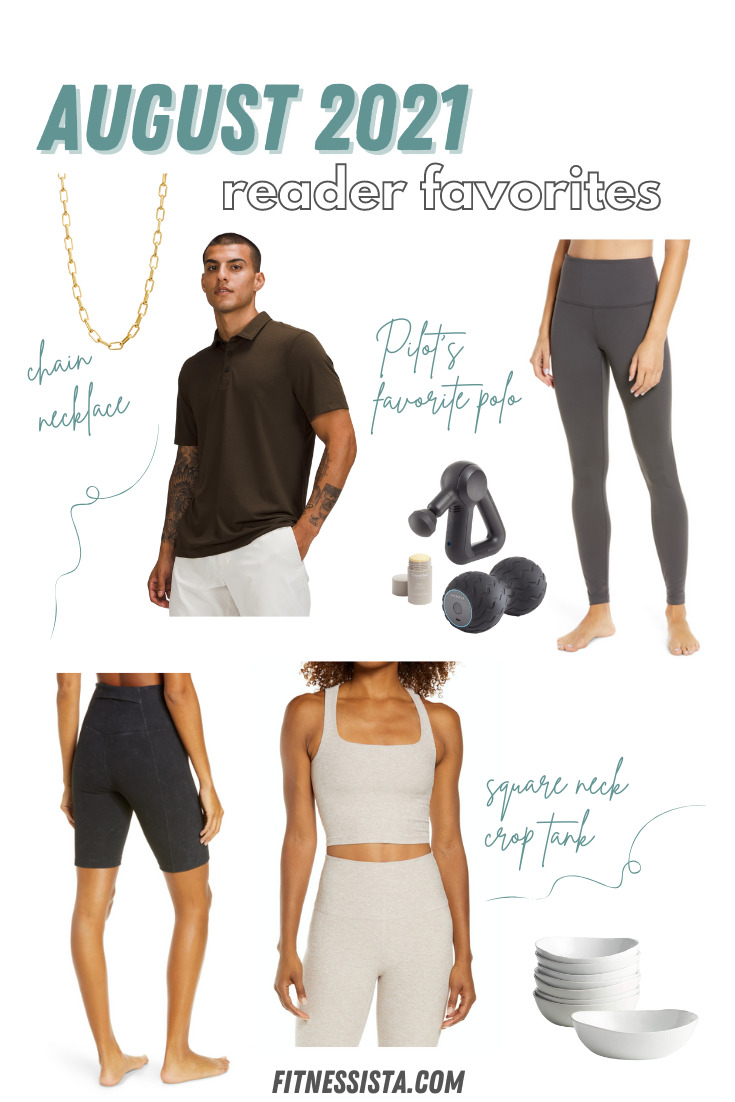 I thought it would be fun to do a monthly roundup of some of your favorite products each month that I've shared on the blog. Sounds fun, yeah? I love sharing my favorites with you – whether it's something for the girls, a staple in the Pilot's closet, or my newest activewear finds – I enjoy sharing what we are using and loving, and love when you love them too!
Here are the top 15 products Fitnessista readers purchased this month:
August Reader Favorites
This crop tank is really cute with high-waisted leggings or shorts – I love the square neck detail. The fabric is SO soft and the cut is very flattering. I already want another color.
My staple pair of skinny jeans. I tried the wide-leg thing and I just can't do it, so I'll be over here in my skinny jeans and side part hair forever.
Fun leggings when you want to spice things up a bit! These are so cute with a sweater and low-top sneakers.
I couldn't help ordering this for P and it's even better in real life. It's great quality and little ear hoodies are just the most adorable thing ever.
The most flattering "muscle tank" – I'm obsessed!
Enough said. This is my go-to everyday bra – so comfortable! It's wireless (I haaaaate underwire), gives ya a little shape and smoothness, and comes in a variety of colors. It's not the *sexiest* bra, but is the perfect everyday t-shirt bra.
If he's not in uniform, the Pilot is wearing one of these Lululemon polos. I love that they look a little bit dressed-up but still casual enough for any activity.
This bralette adds a little something extra with a tank top; I have the blush color.
Love the length of these bike shorts. They're super comfortable and what I wear for Peloton rides or yoga.
This Theragun massage bundle is so helpful for recovery! I try to use it a few times a week to help my muscles recover from workouts.
Another one of the Pilot's go-to shirts.
This track jacket is the perfect thing to throw on after a workout or for running errands – it's very slimming & flattering. I've been wearing this jacket to train clients (it's cold in the gym!) and LOVE it.
These are the bowls I use to every giant salad I eat, or any bowl type meal. They're perfect for chili and cornbread, pasta, veggies and chicken, buddha bowls, shrimp stir fry, anything.
This dainty chain necklace is perfect accessory. I find myself wearing a very similar one with most outfits these days + small gold hoop earrings.
Hands down my favorite leggings at a great price point. I have them in multiple colors and wear them workouts — and life!
So tell me friends: any fave products from August??
Have you gotten into the Amazon fashion trend yet? I've only ordered a couple of clothes from Amazon and have had mixed qualities.
Have a great day and I'll see ya soon!
xo
Gina
[ad_2]

Source link