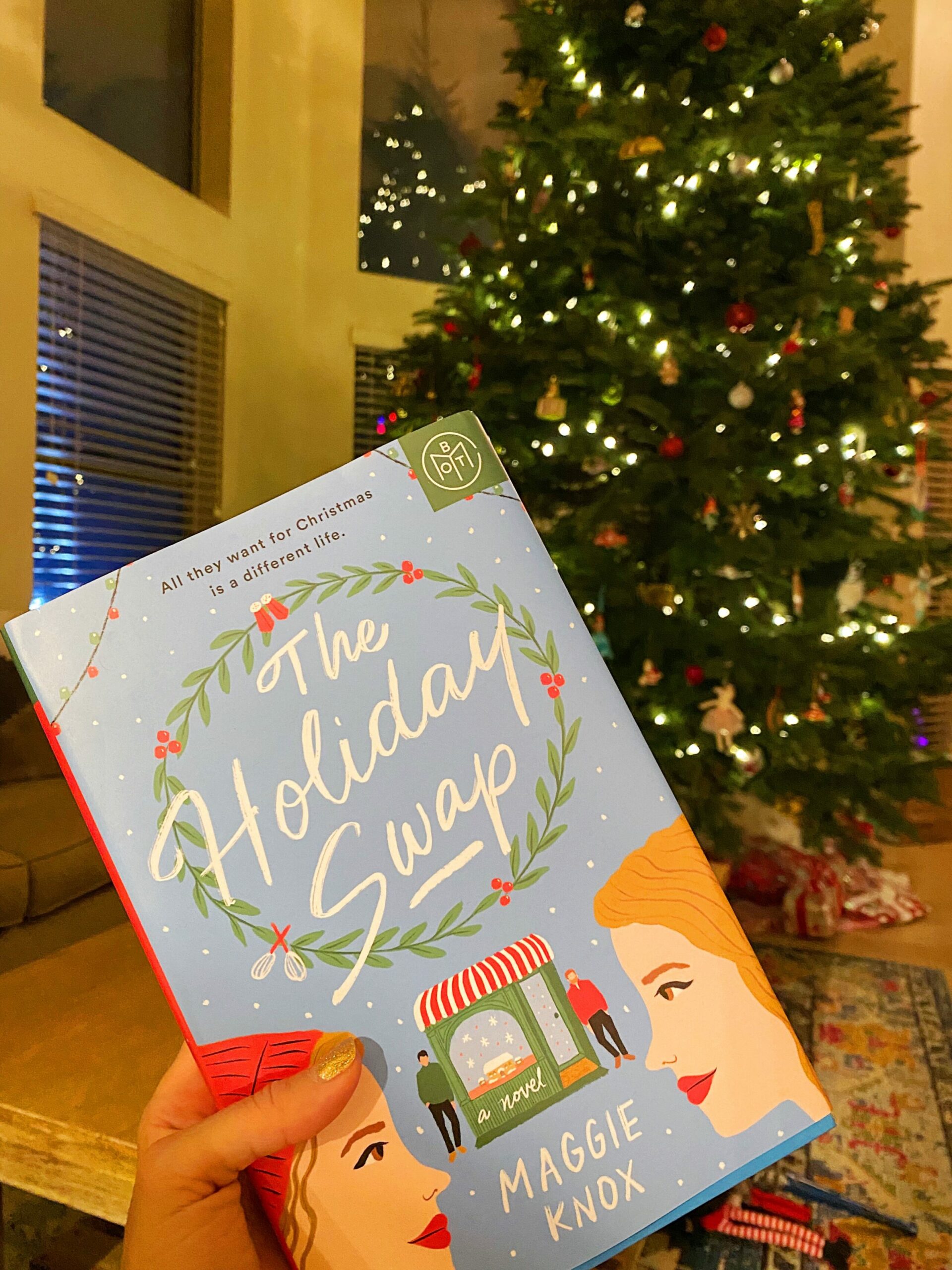 [ad_1]

Hi friends! Happy Friday! How's the week going? I hope you're having a wonderful one so far. 
I can't believe Christmas Eve is one week from today. I don't even feel like I'm truly in the Christmas spirit this year… and it's SO soon. We've been doing lots of fun and festive activities, but I'm not sure when I'll actually feel like I'm *in it*, ya know? My brain is going a thousand miles a minute and I'm getting work stuff ready for Q1 and feeling kind of overwhelmed in a lot of areas. Yesterday, I finally got my life together while the girls were at school and wrapped a ton of gifts, which was a sigh of relief. Sending you a little note of solidarity and a hug if you're feeling the same way this year. 
Something that has brought me a lot of joy lately: reading all of your AMAZING survey responses. Thank you so much for all of your thoughtful feedback and ideas – it means the world to me and is helping so much with content planning for the next year. Please check out this year's Favorite Things giveaway here and enter the survey here for an extra entry!
It's time for the weekly Friday Faves party. This is where I share some of my favorite finds from the week and around the web. I always love hearing about your faves, too, so please shout out something you're loving in the comments section below 🙂
Pics from Winterhaven! We met up with friends last week and rode the trolley through the neighborhood to see all of the lights. Some displays were even more above and beyond than previous years… like the Christmas Story house, complete with Santa, an Elf, and a slide. We also got a kick out of the Griswold house, which looked exactly like the one in the movie.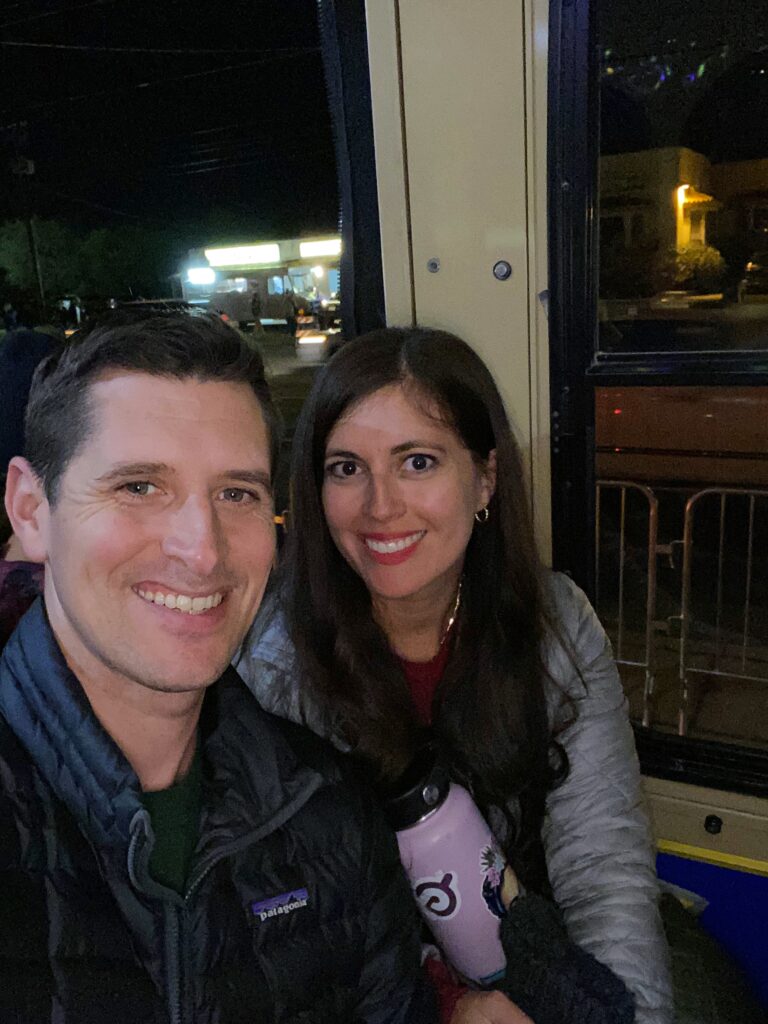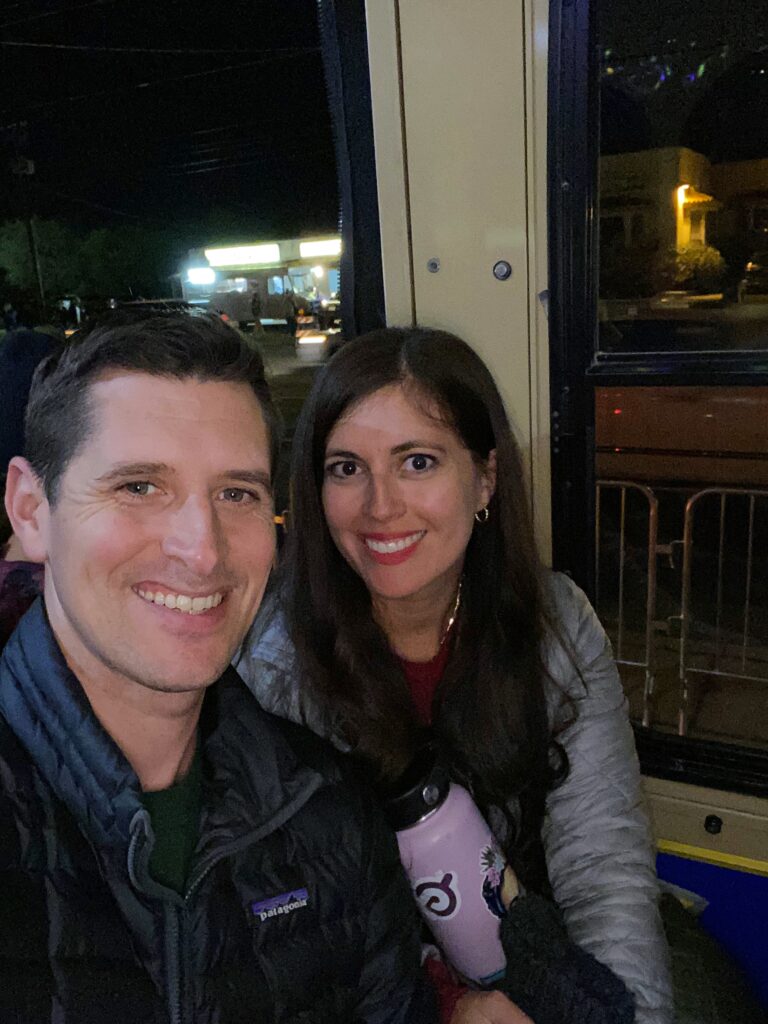 (my eyes look a little crazy here but just going to go with it)
Read, watch, listen:
I'll share more details about this in my December book recap but this one has been a TREAT. It's like a Hallmark movie and just the lighthearted read I'd been looking for, especially after some heavier books last month. I'm blasting through it and love it so much.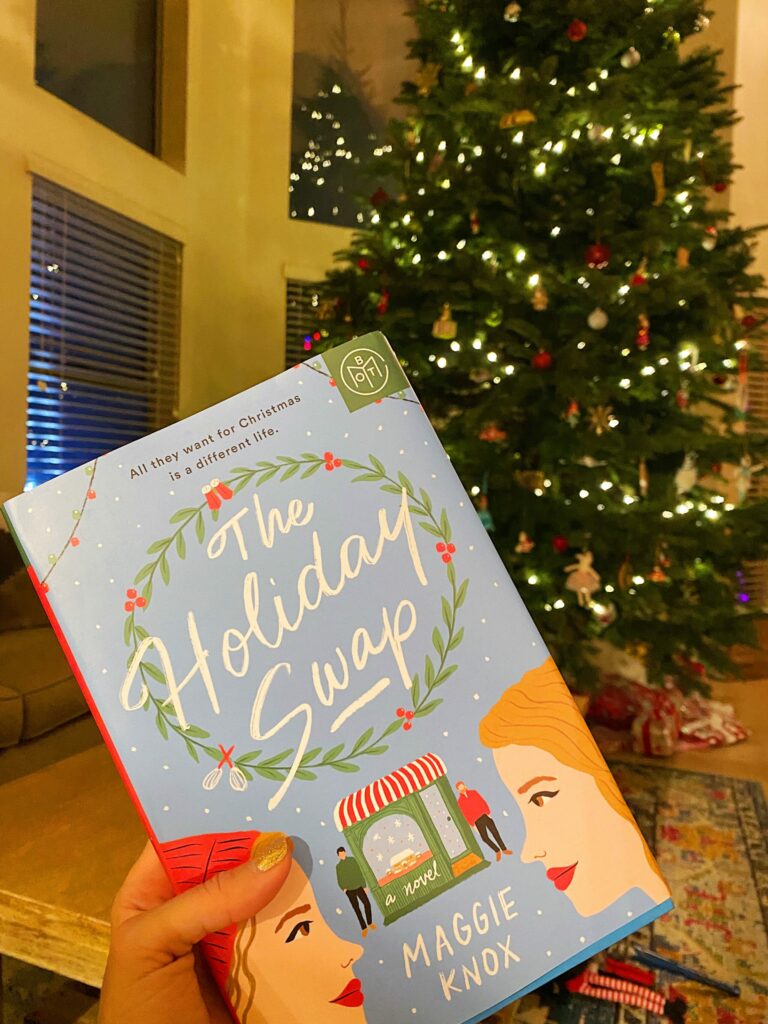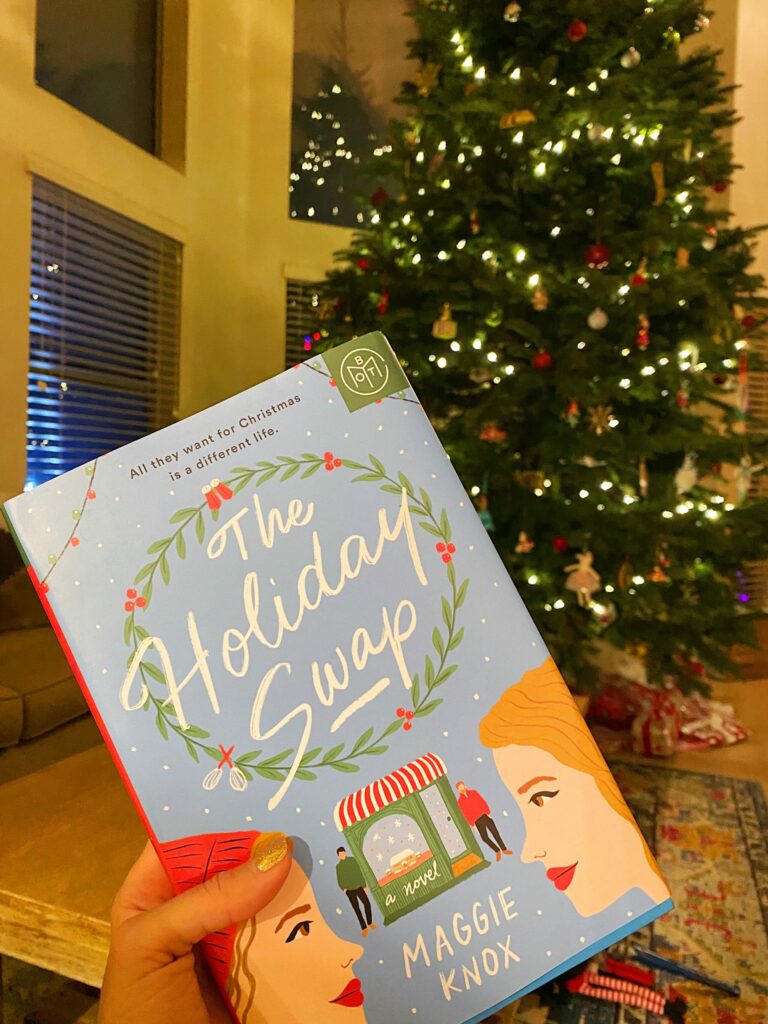 SO many great recommendations in this post
This just made me laugh: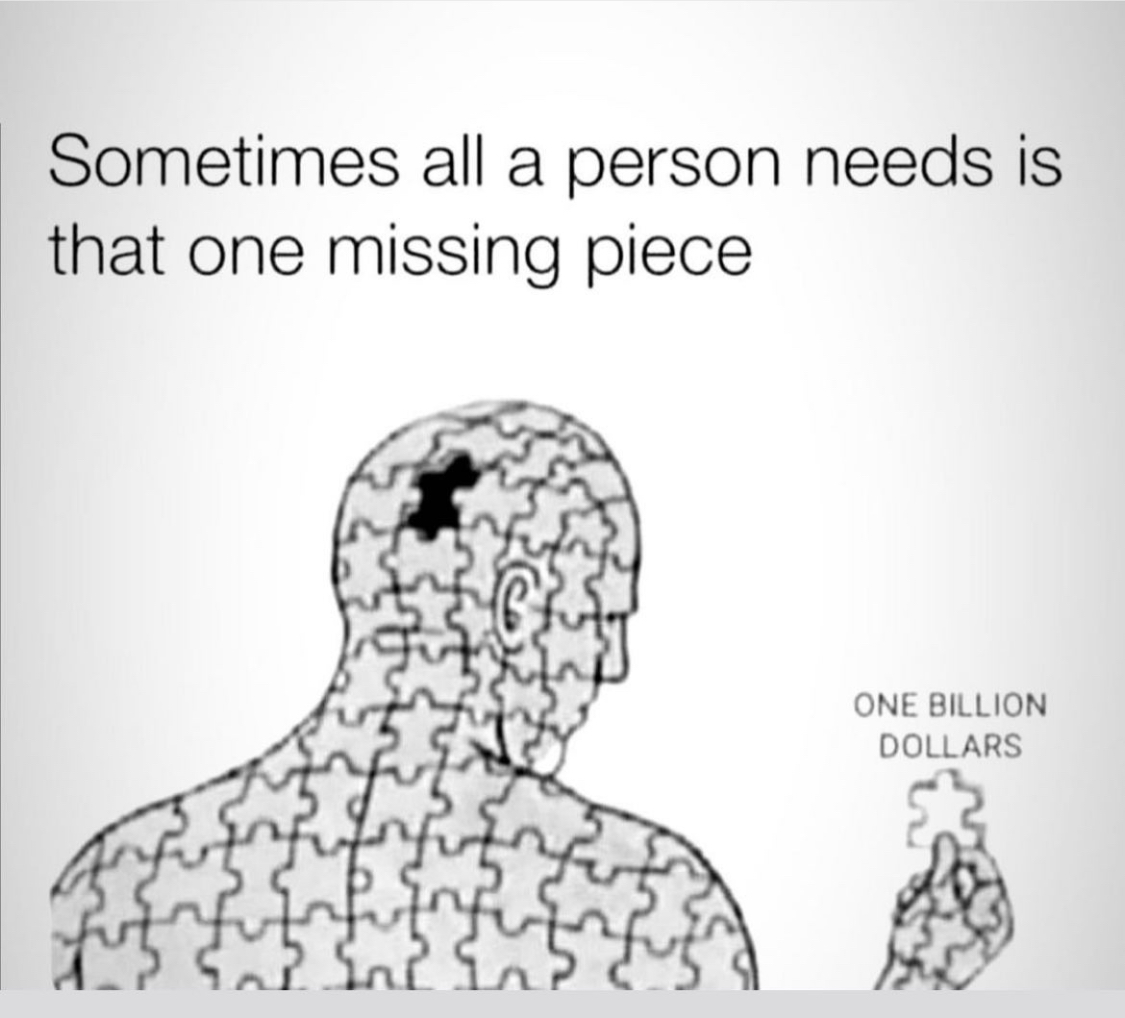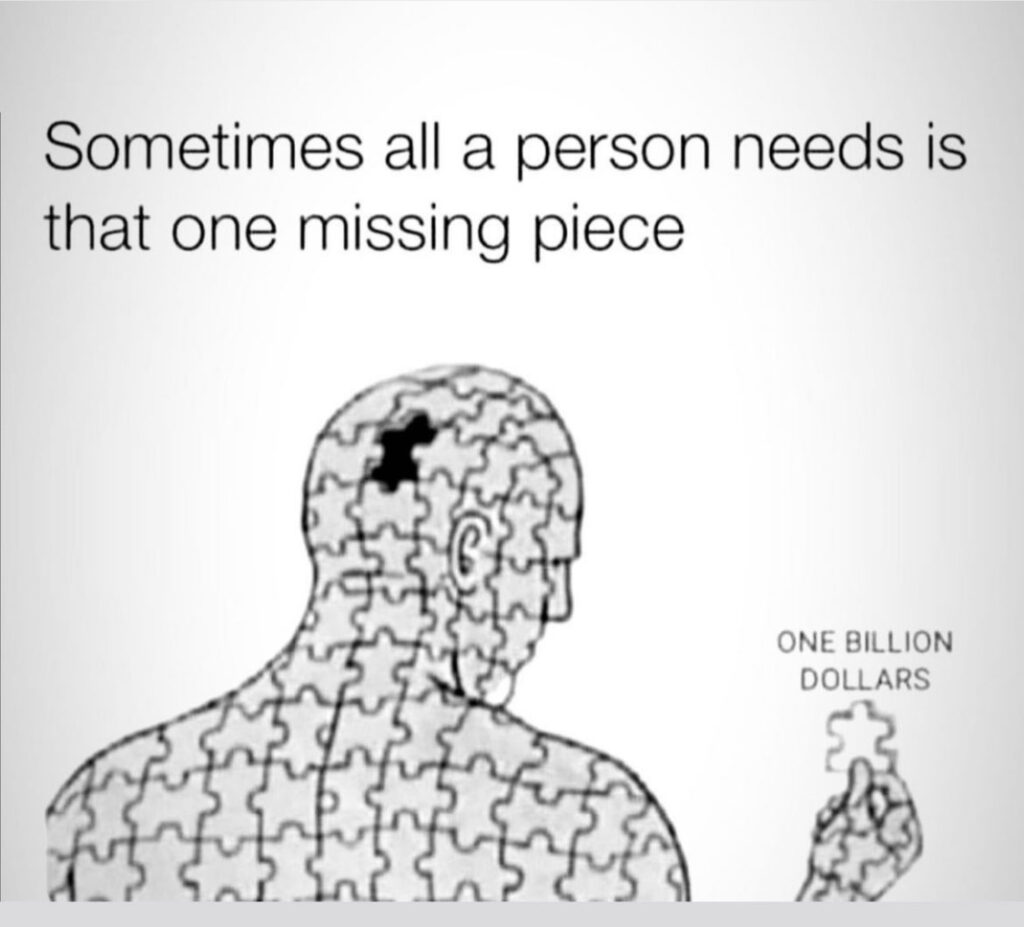 Travel fantasy: where would you go? I constantly daydream about Positano.
Fashion + Beauty:
New Trunk Club goodies! It always feels like Christmas when one of these boxes arrives on the doorstep. I'll do a try on over on IG later today and a full post coming up with a recap. (My last Trunk Club review is here!) If you've been looking to update your wardrobe or find some new classic staples, I highly, highly recommend it and my referral link will get ya $50 off your first trunk. 
Got another pair of my fave sneakers for workouts and life. I appreciate that workout clothes are heading more towards tans, espresso, and browns instead of black or grey; it's nice to switch things up in a neutral color. This tan color is gorgeous and will still match everything. The girls and I both wear APLs constantly and while they're on the pricey side, they last. (The girls trash their school shoes and I just throw them in the washer every now and again. They still look great.)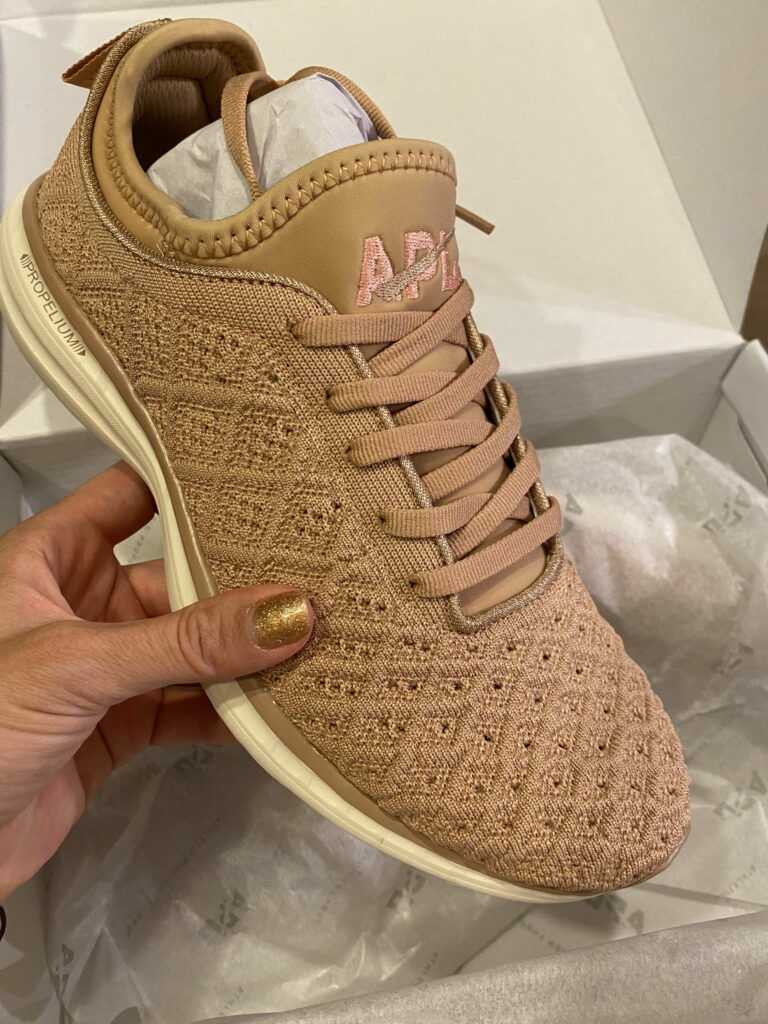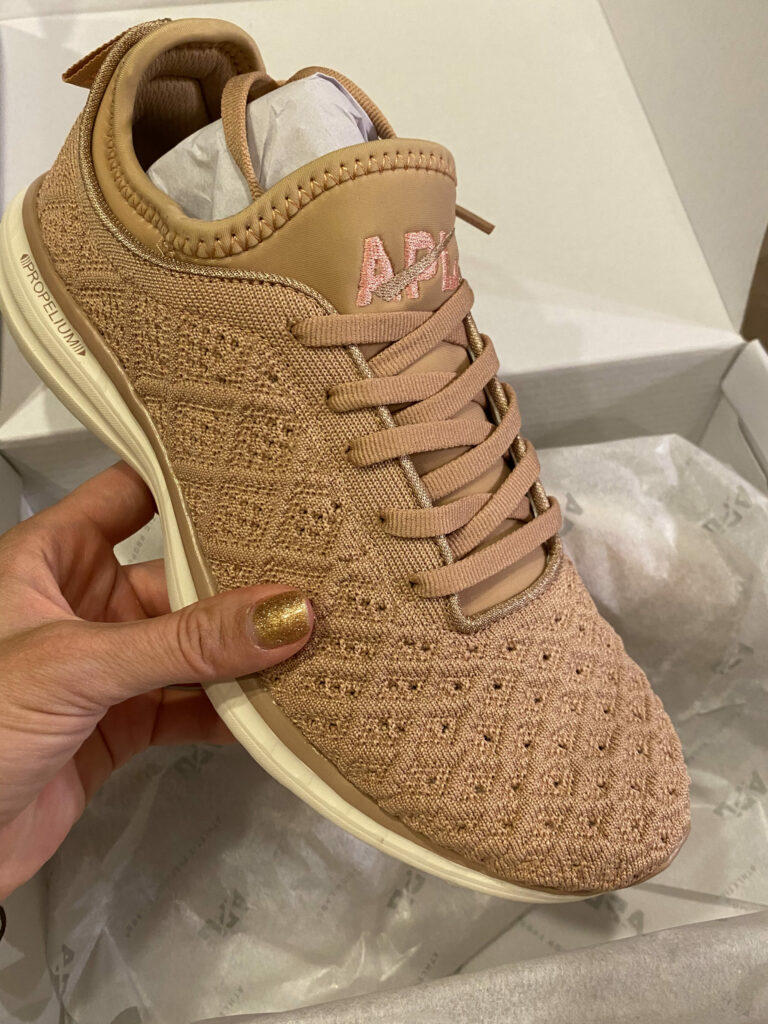 My friends at Vuori sent this super cute set of joggers, a zip up matching blush hoodie, and a henley crop top. They have lots of gorgeous sets and pieces on their site. I've been wearing this nonstop.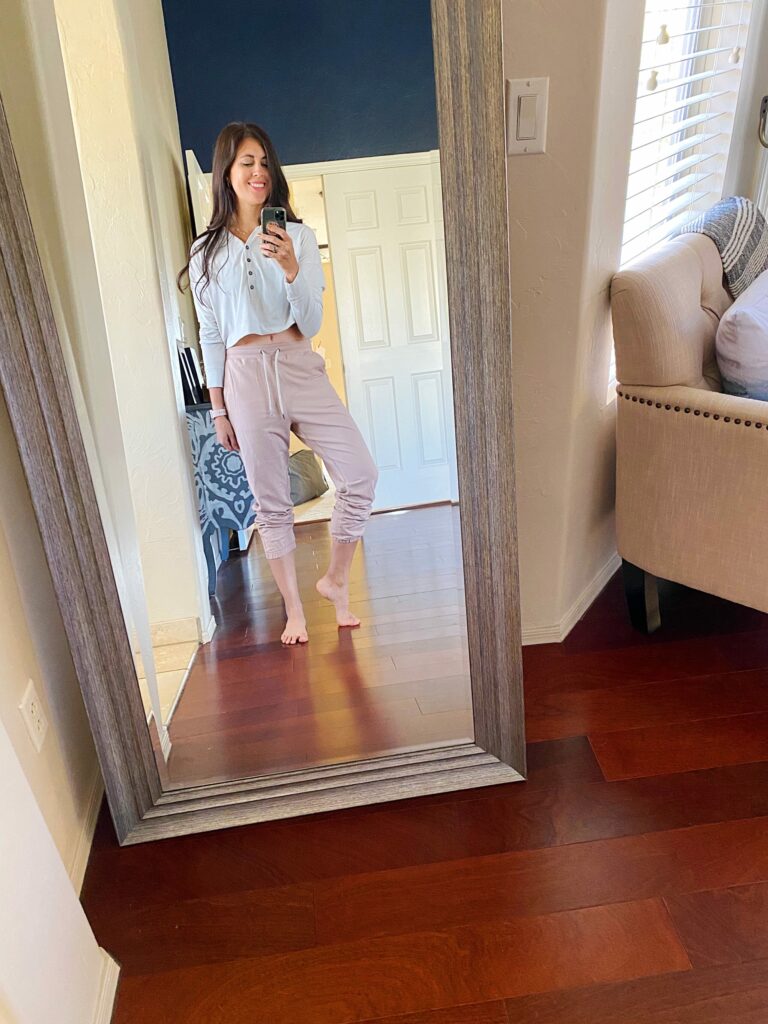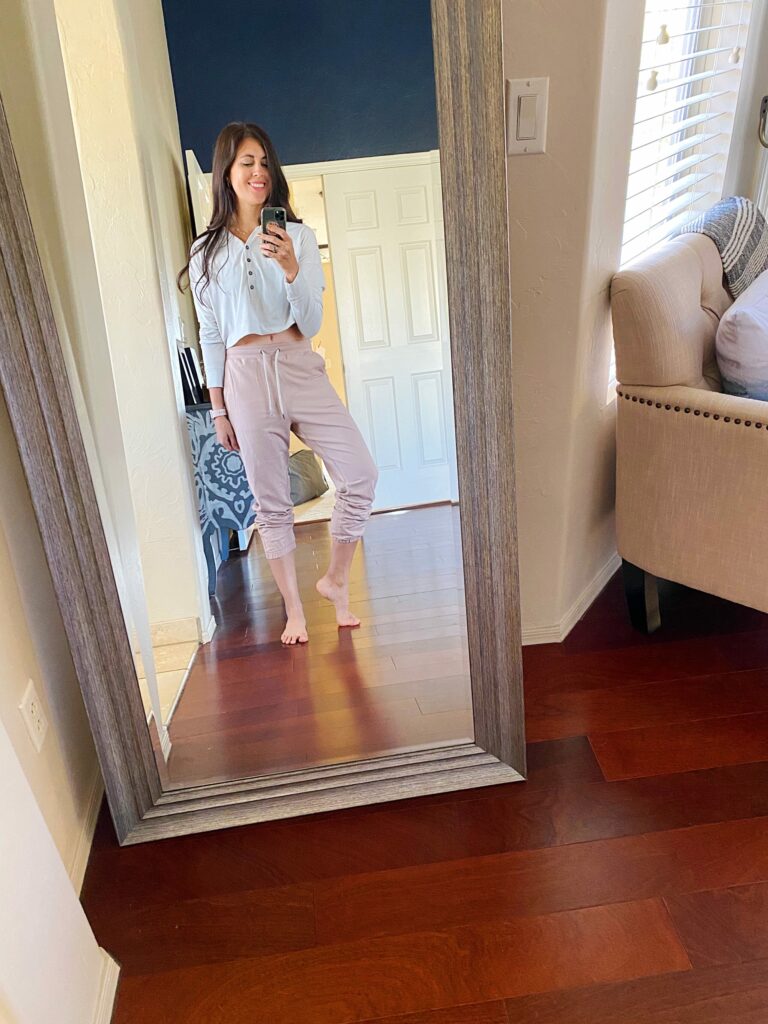 Fitness + good eats:
Total body dumbbell workout with no jumping
My tips on staying healthy for the holidays 
Happy Friday, friends!
What are you looking forward to this weekend??
xo
Gina
[ad_2]

Source link