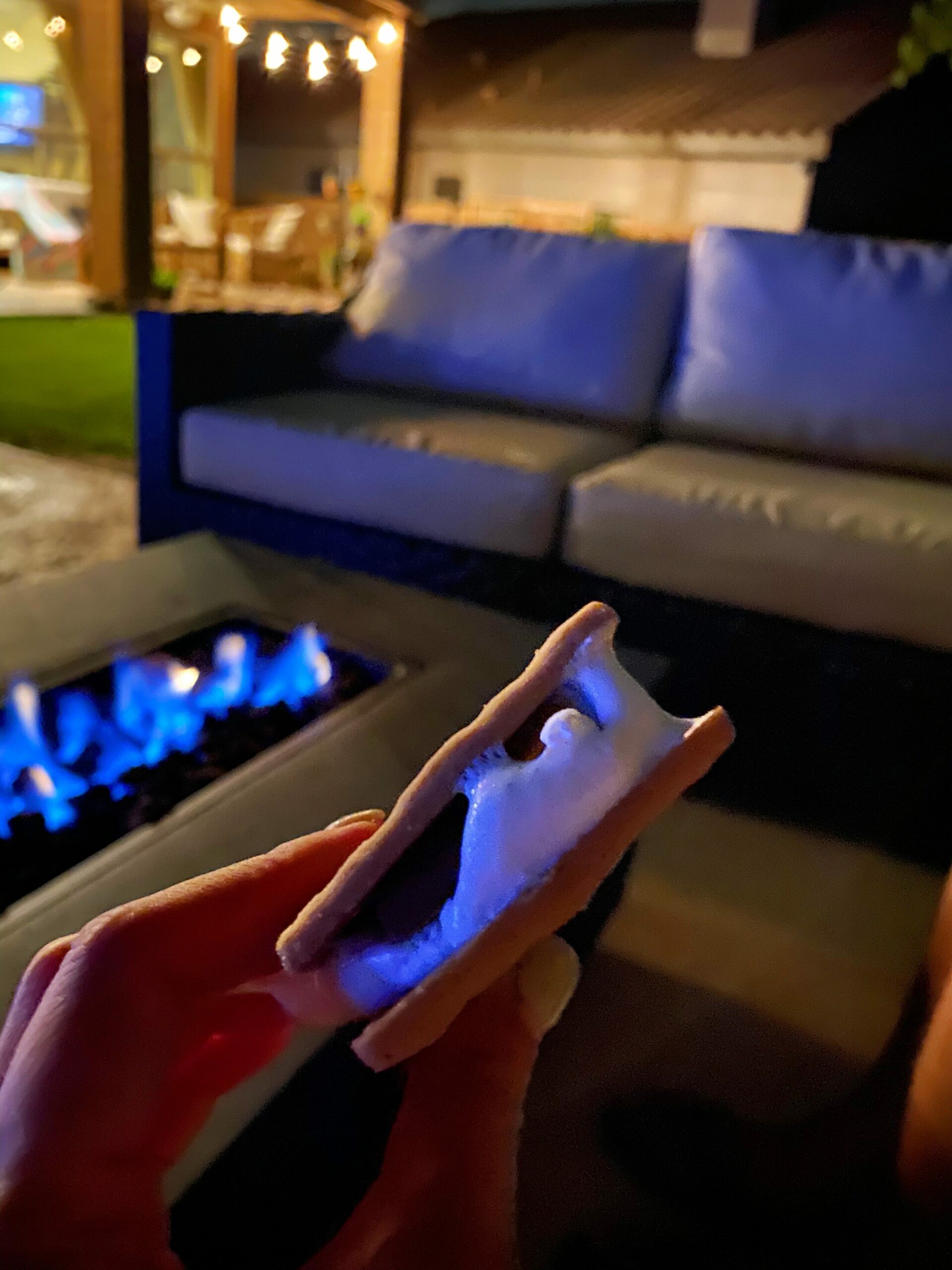 [ad_1]

Hi friends! I hope you're having a good week and hanging in there despite the heavy events in the world. A friendly reminder to unplug when you need to and do the things that help you to feel good, destress, and recharge. We'll definitely be doing a lot of that this weekend. I'm looking forward to dinner with friends tonight, friends over for swimming tomorrow, and teaching barre on Sunday. I hope you have a happy weekend ahead.
It's been raining almost every day – we typically have a monsoon season but this year's rain has been historic- and the mountains are green and the washes are all filled with water. I've heard some people complain about it but I LOVE THE RAIN so much.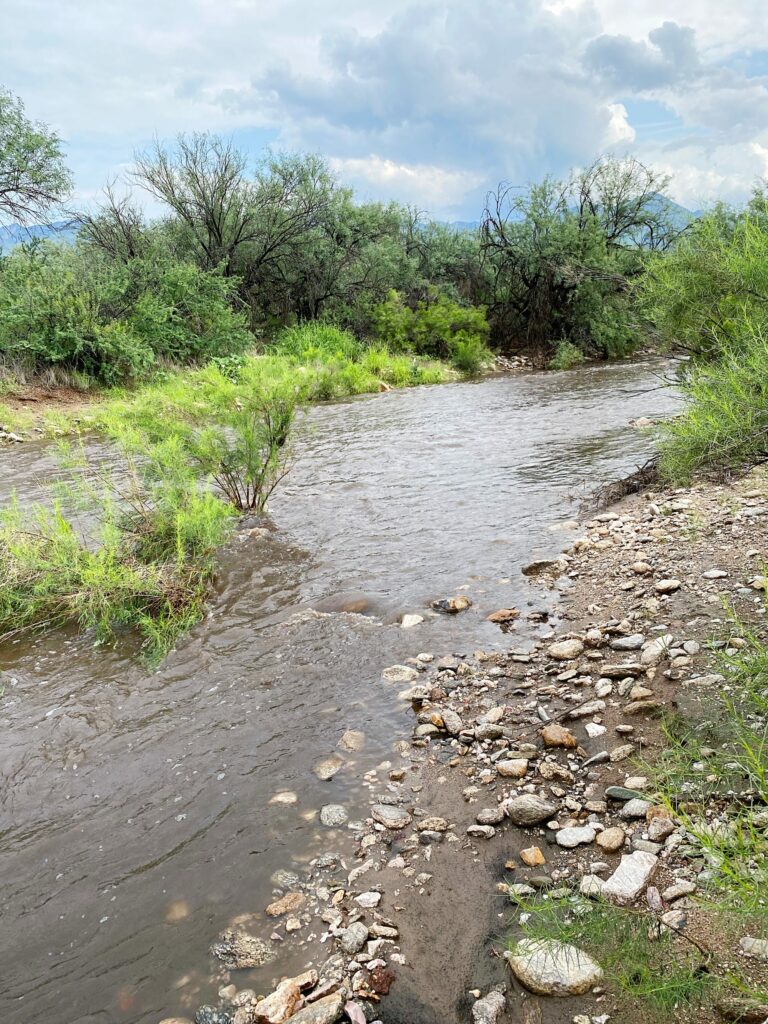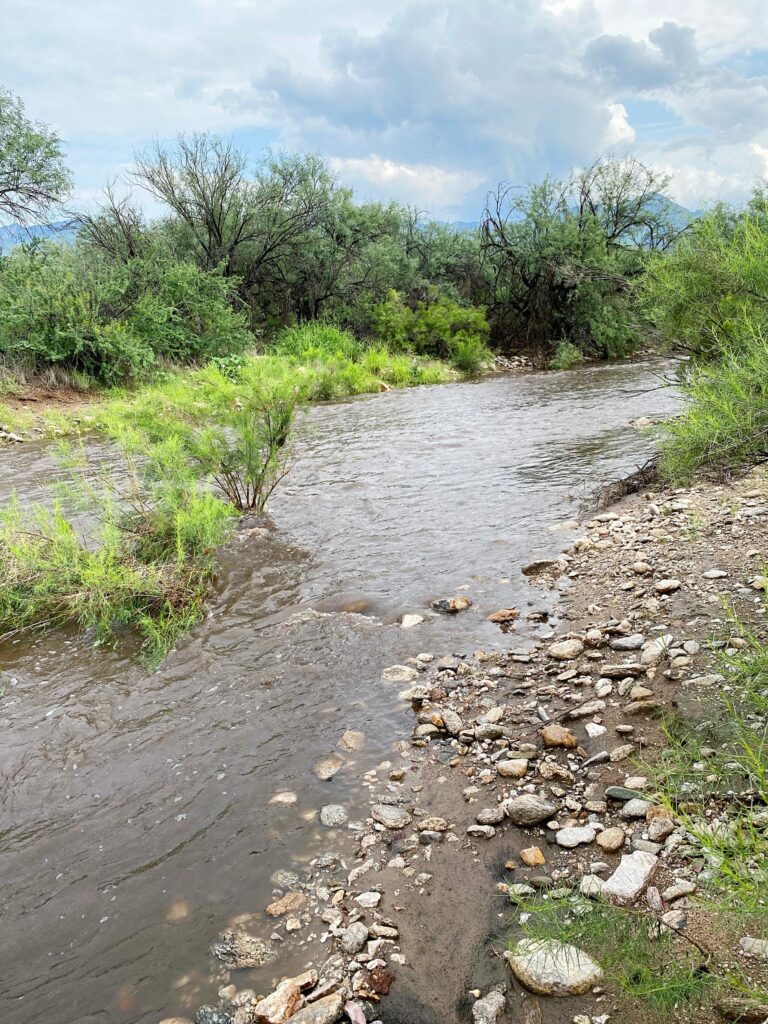 One of the highlights from this past week was that it was our 14th anniversary! The Pilot's been stuck with me for a long time. 😉 We had a date night at North and our gift to each other was landscaping the yard after the great pool destruction. I'm pretty sure the year 14 traditional wedding gift is plants and rocks, right? Yep.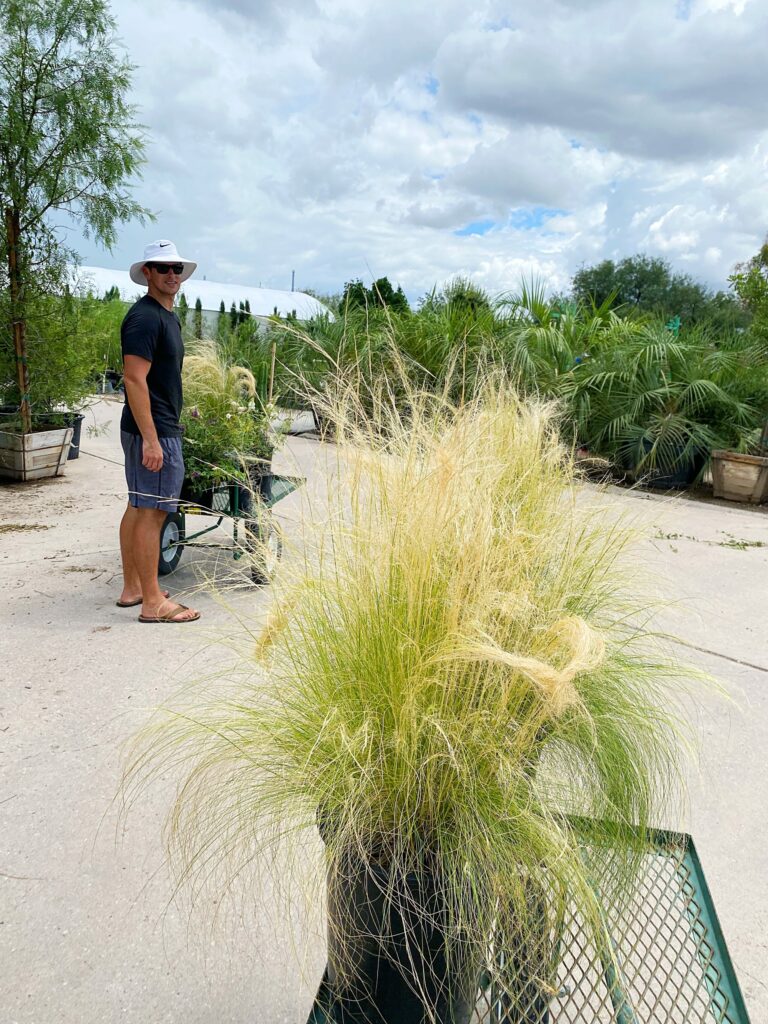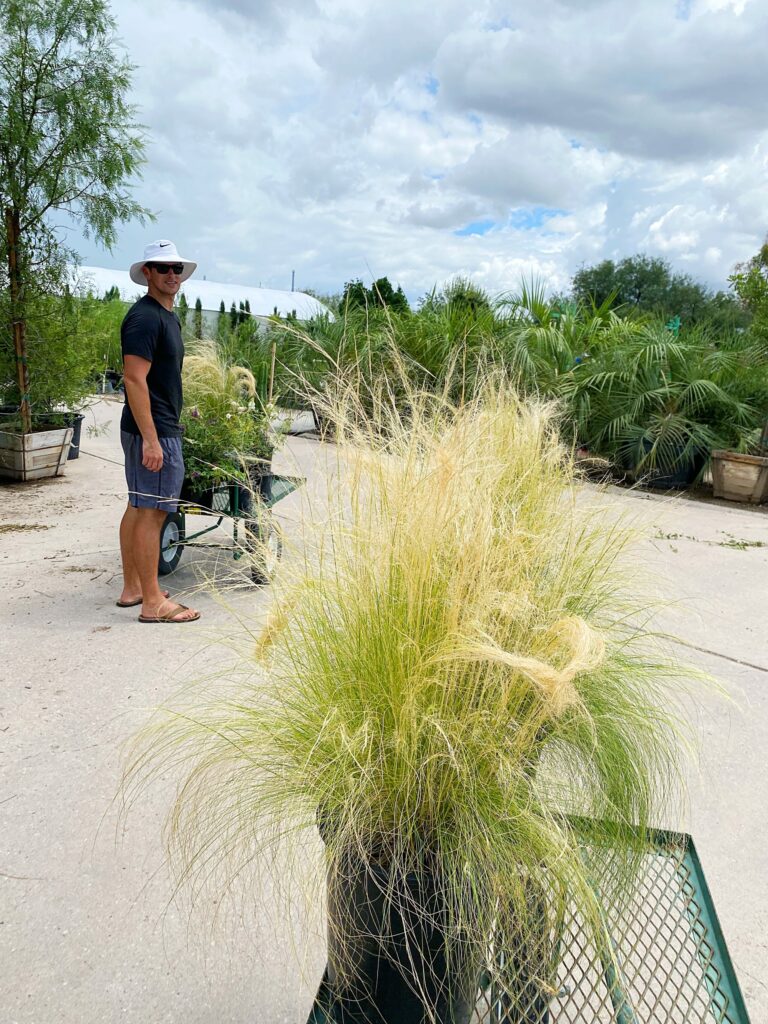 Anniversary Instagram post:
It's time for the weekly Friday Faves party! This is where I share some of our fave finds from the week and around the web. I always love to hear about your faves, too, so please shout out something you're loving in the comments section below.
Read, watch, listen:
Check out this week's podcast episode with Scout Sobel here. 
Steps you can take to help Aghan refugees. Praying for the Afghan people and praying for a safe return for our American friends.
Menus that accommodate anyone. (Great ideas in the comments, too!)
Fitness + good eats:
We had some friends over last weekend and I did a little Mediterranean-ish spread.
This Greek dip with crackers: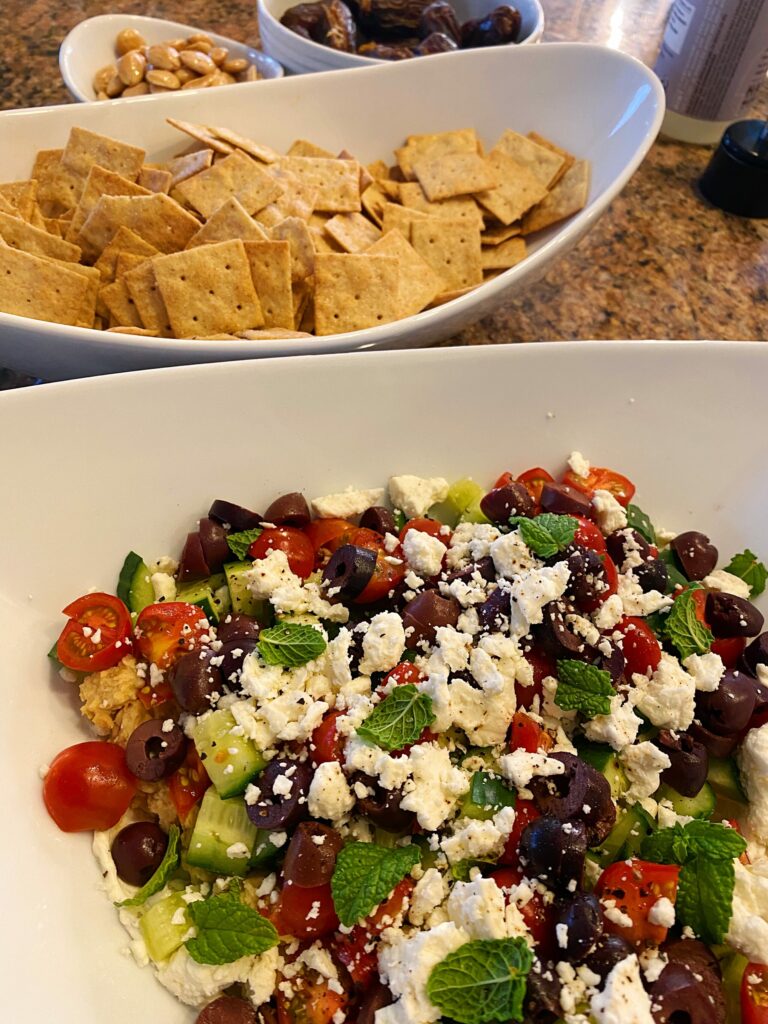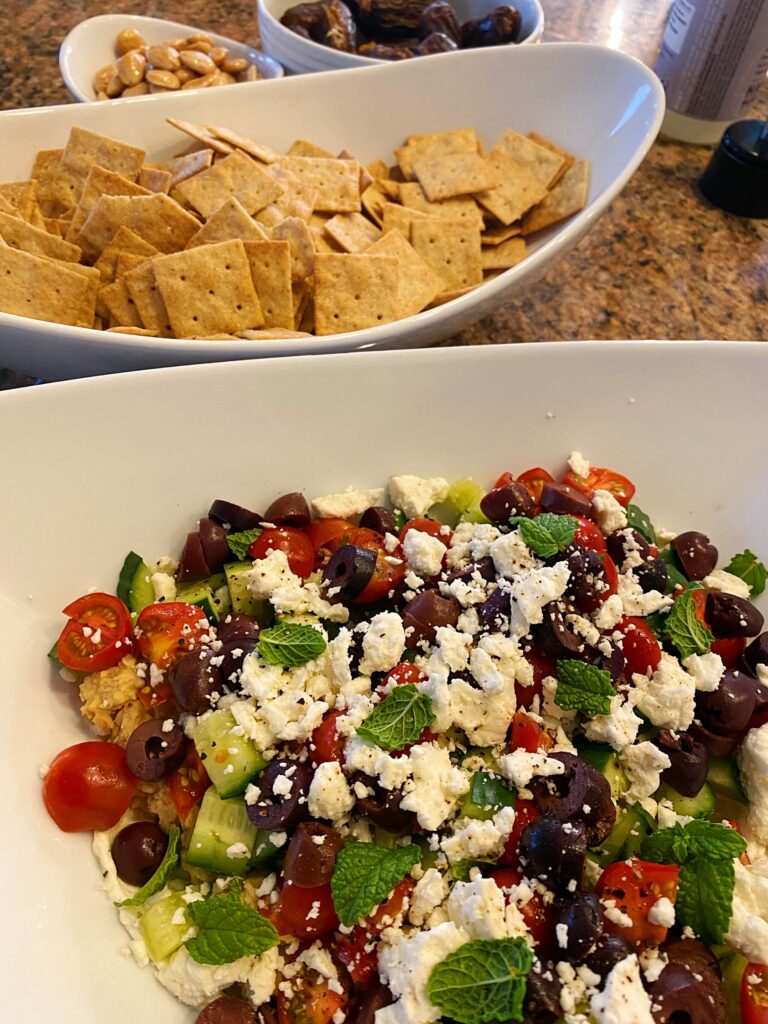 (dates and Marcona almonds in bowls)
Ina's lemon chicken and the best pasta salad ever (added pesto to it since they were out of basil and the store and it.was.awesome)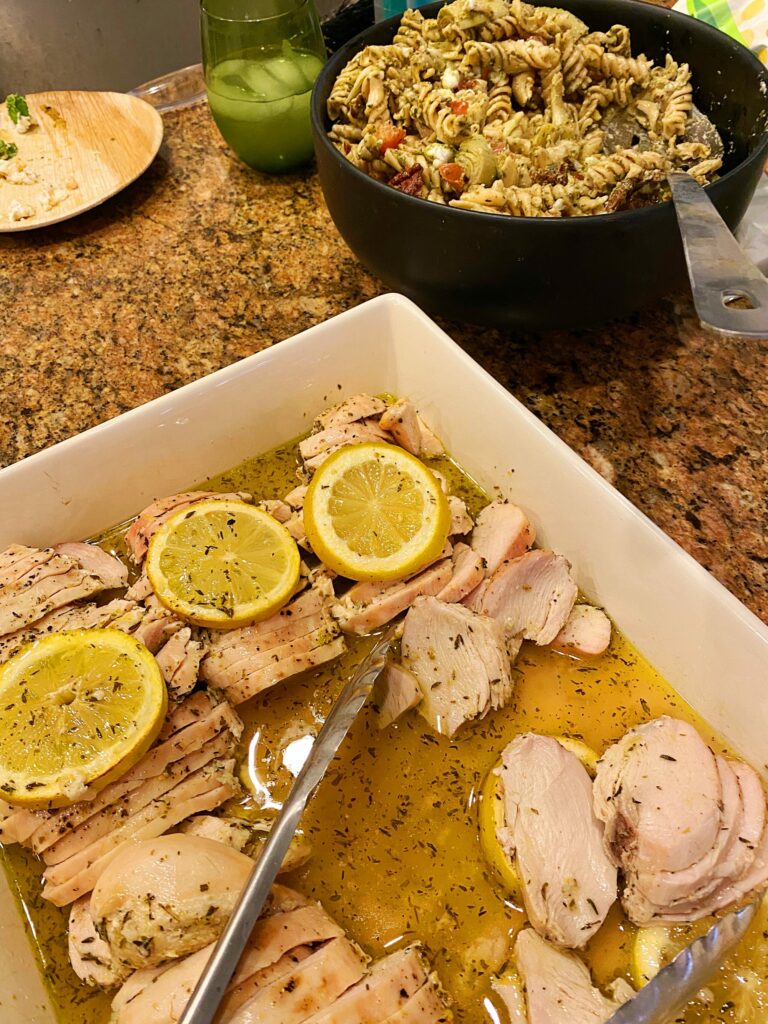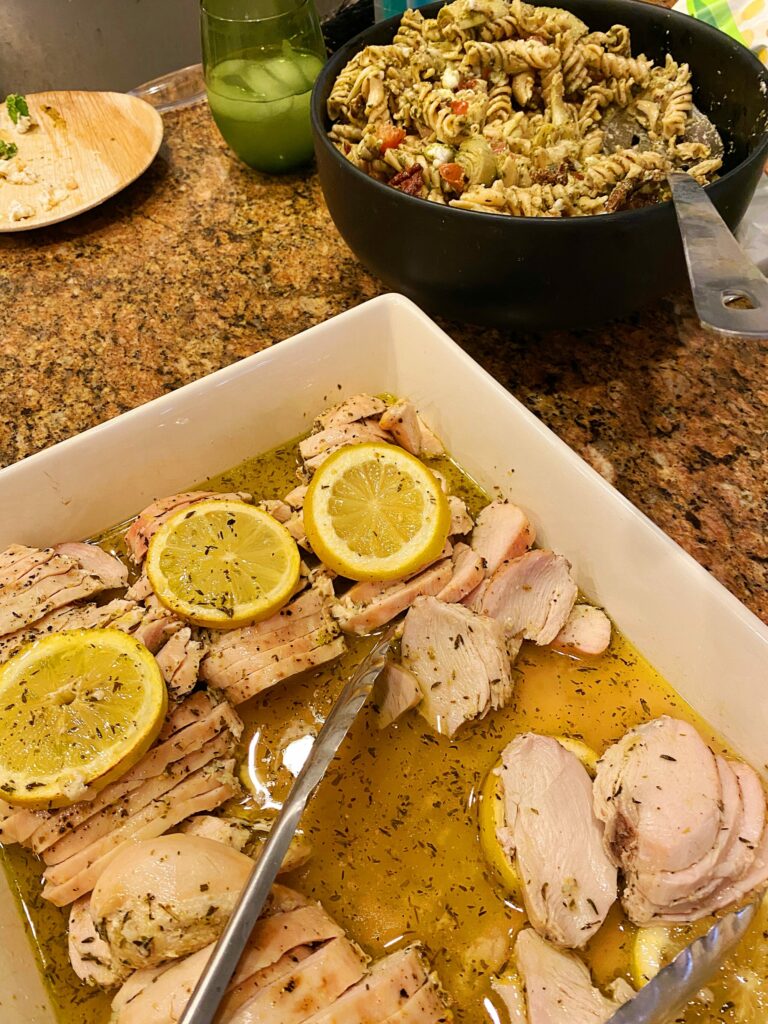 and it was my first time making peach cobbler. Why on earth did I wait so long?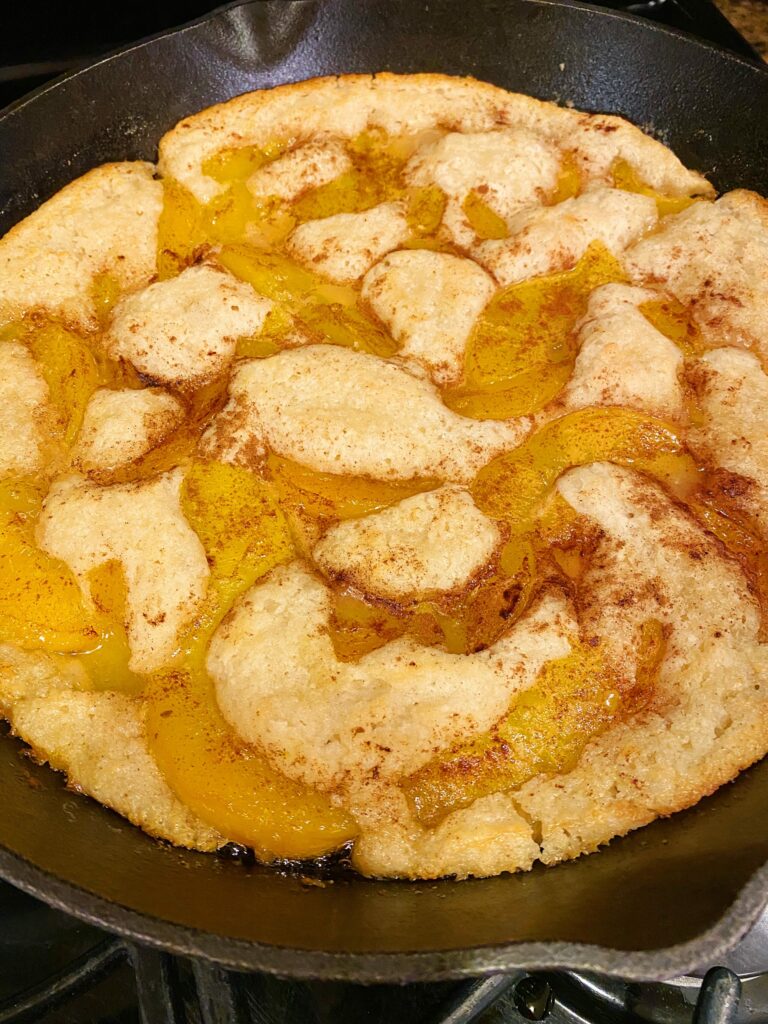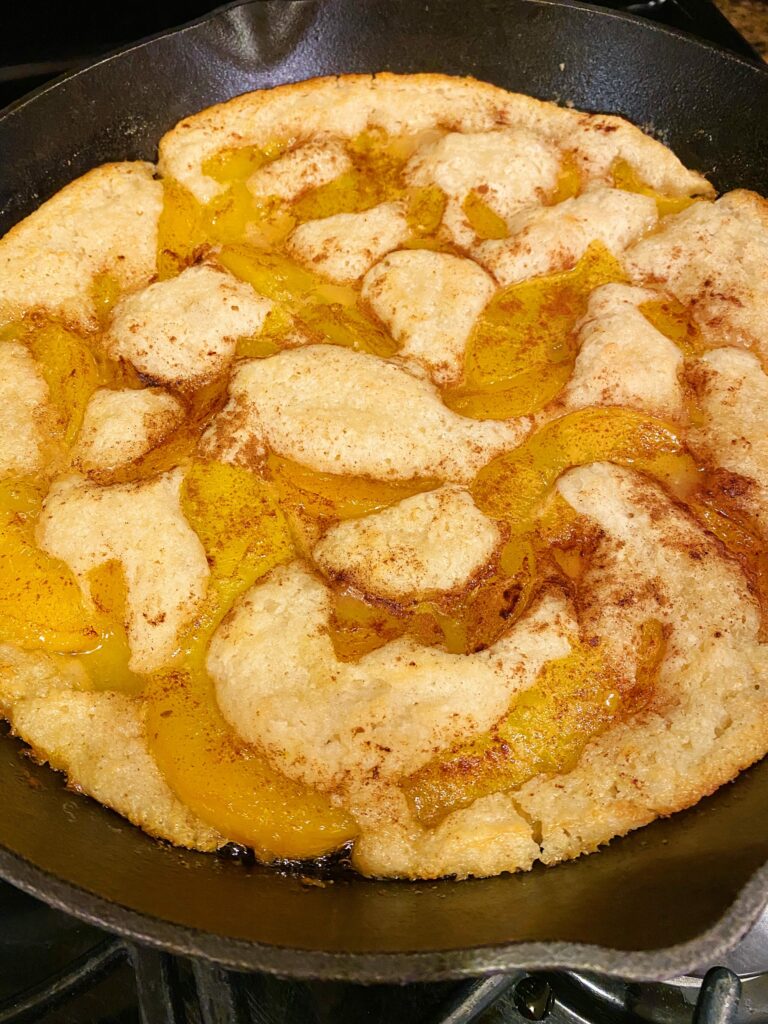 (Used gluten-free baking flour it worked like a charm.)
We had the cobbler with homemade vanilla ice cream and s'mores by the fire: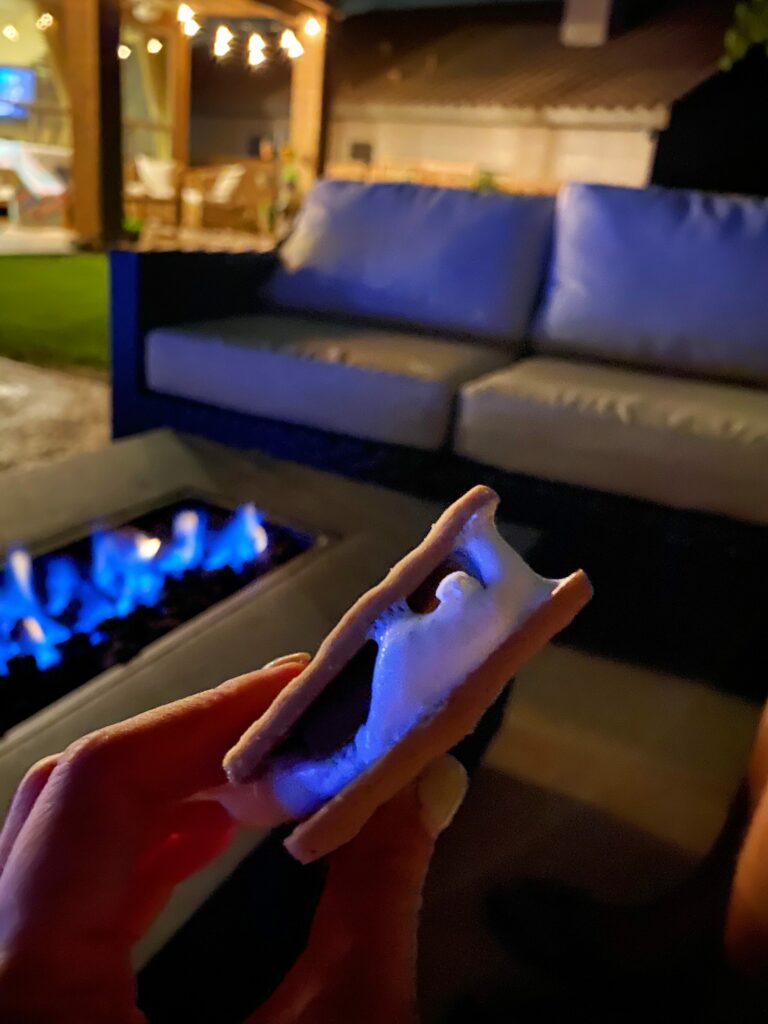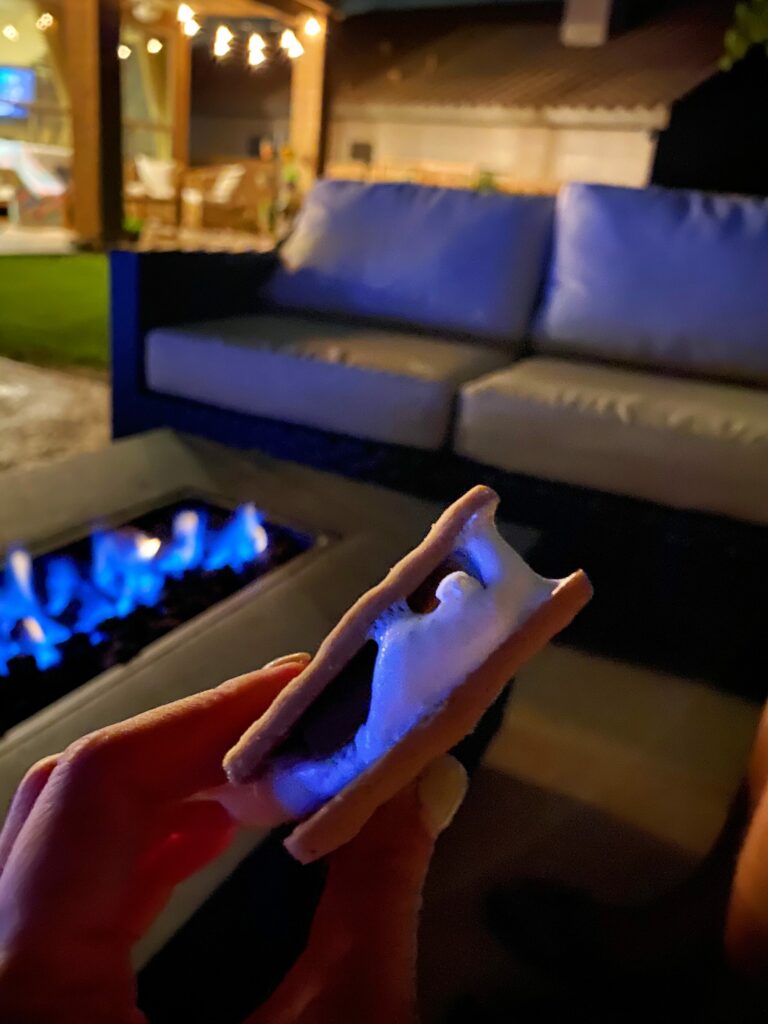 Plus lots of wine and champagne. 😉
Liv has been asking me to make a chicken pot pie for months (even though she's never had one). I made one following this recipe and the kids hated it, the Pilot and I loved it, the end.
A bottle of the famous Butterfly Bowl dressing in this week's Sakara delivery!! SO GOOD. It has yuzu and elderberry in it, and tastes lightly sweet, citrusy and fresh.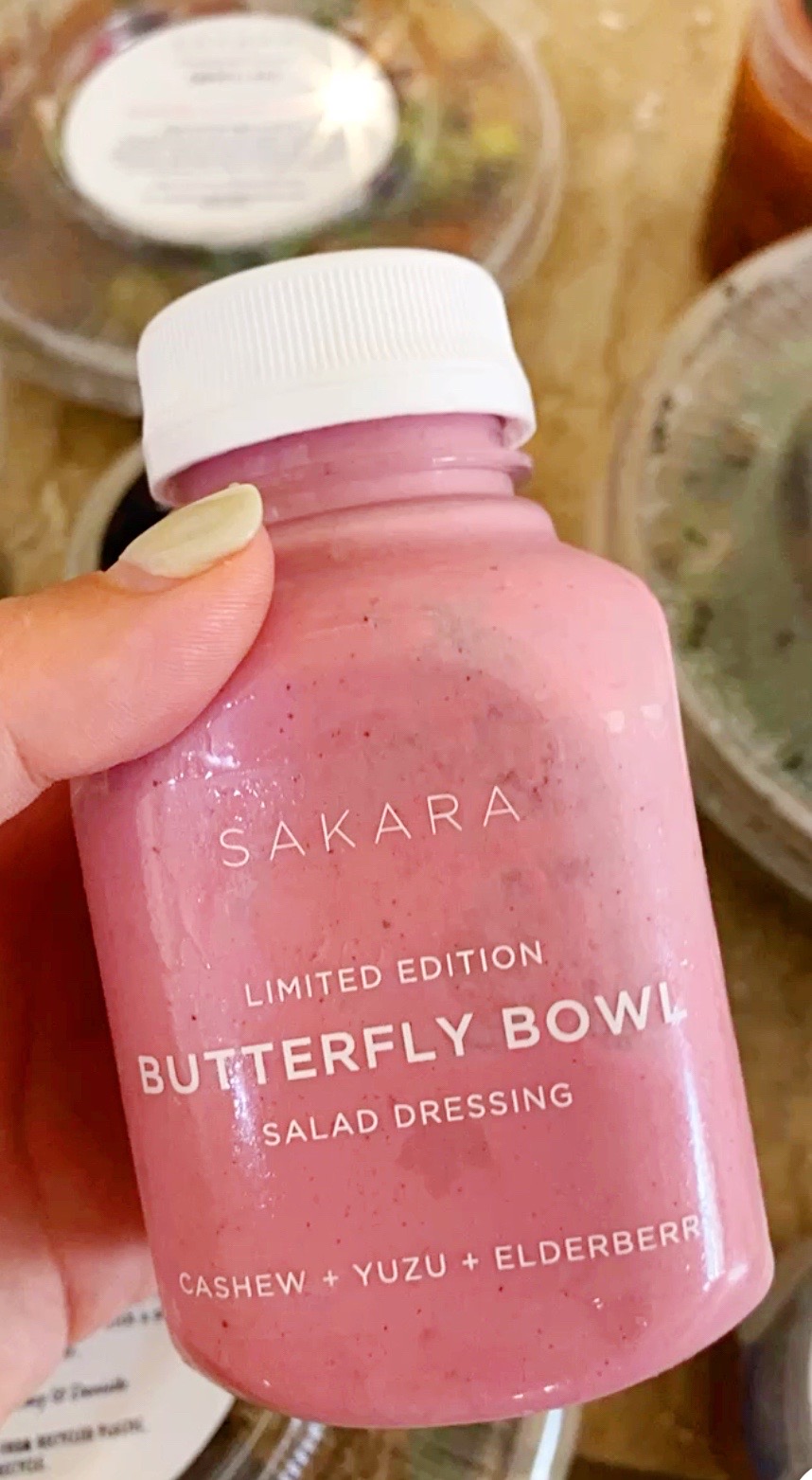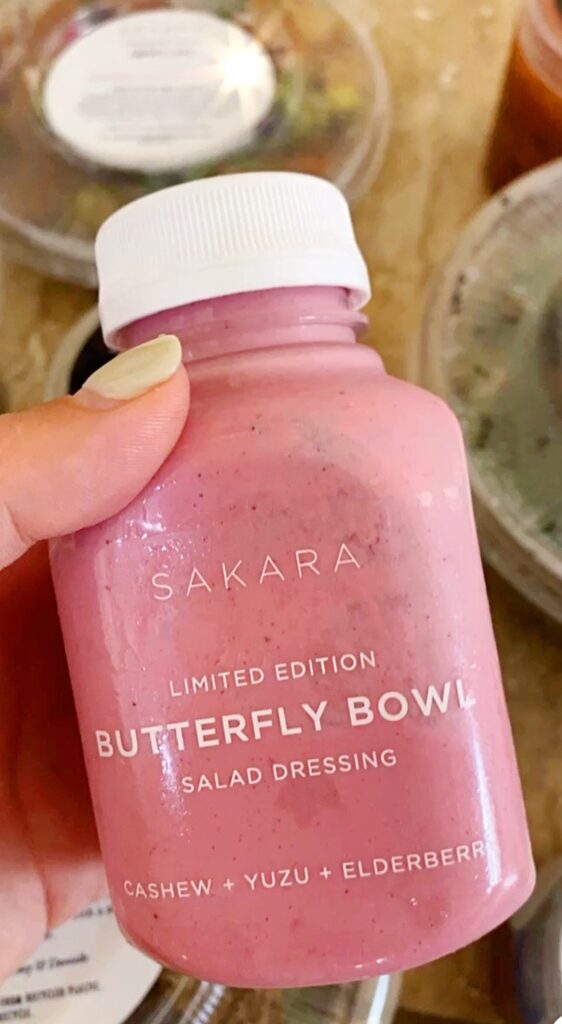 A blast from the past 1-dumbbell workout for ya.
Sugar-free almond butter cups.
Fashion + beauty:
This cute dress came in my Nuuly shipment. I'm still on the fence about it but am going to give it another month!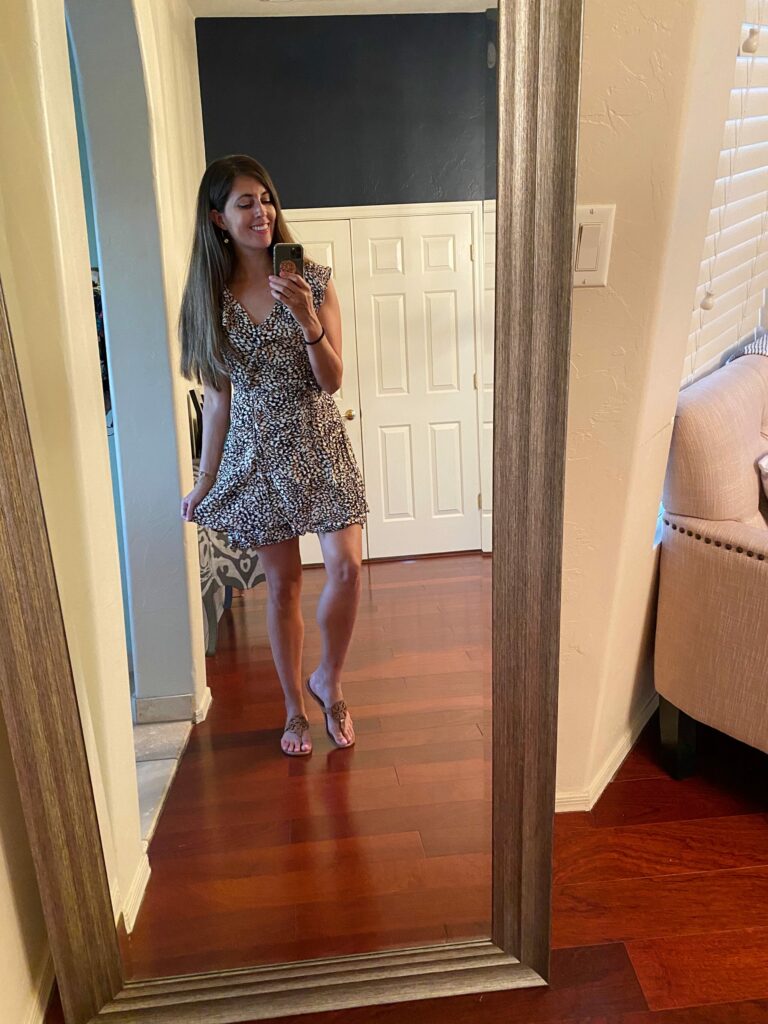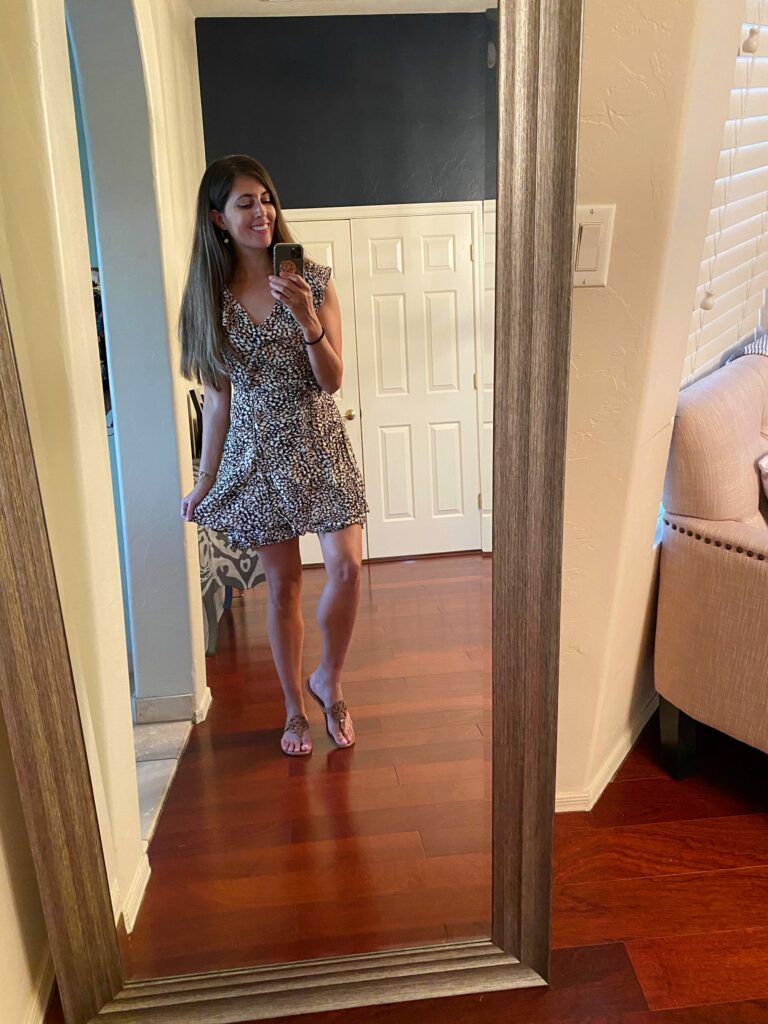 Got these sandals in gold to wear with shorts and maxi dresses, especially since it will be warm here for a couple more months.
These Beyond Yoga tops are my fave right now!! They look more like a leotard on me with leggings (I have a super short torso) but the fabric is soft and dreamy and they have so many pretty colors.
Happy Friday, friends! What was the best thing you ate this week? Any great shopping finds?
xo
Gina


[ad_2]

Source link