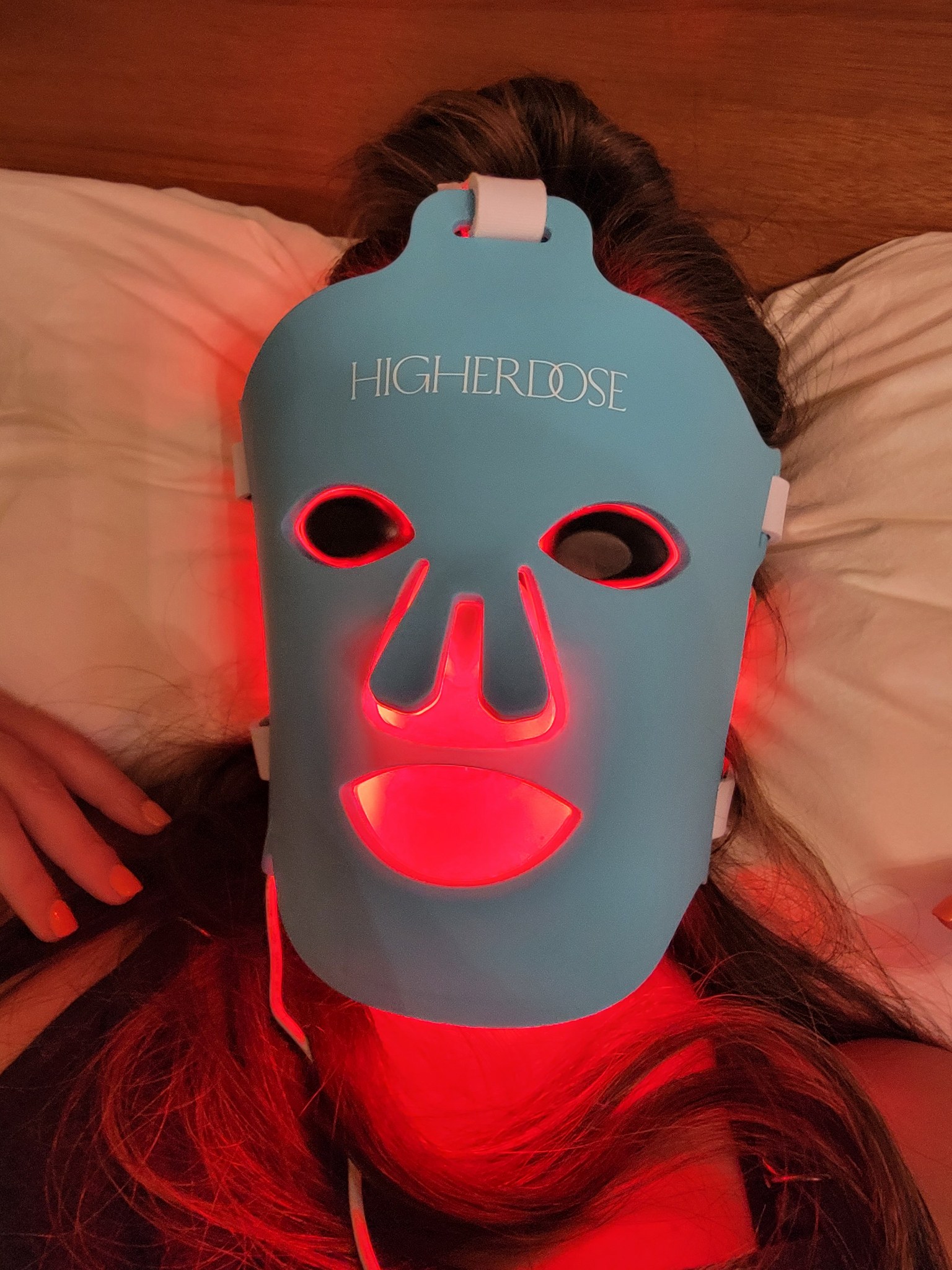 [ad_1]

Hi friends! I hope you're having a wonderful week so far. We finished decorating our 15-ft Christmas tree – it was a project, let me tell ya – and have started holiday baking. If you have any beloved holiday recipes, please send them my way!
For today's post, I'm sharing some of my very favorite products from the year. These are all products that I use every day and am so pumped to share the goods. (Heads up that I'll be having a little favorite things giveaway next week featuring some of these products!!)
I also checked out my RewardsStyle analytics to see what products you loved the most so they could get a proper shout out! It's excellent timing if you're doing a little holiday shopping for someone you love.. or yourself. 😉  I've shared similar posts over the past few years and it's fun to look back and see the most useful and enjoyable products from the year.
My favorite products of 2021 and reader faves
1.) Makeup eraser. I don't know why it took my so long to try this thing but I forking love it. I wash my face with cleanser and then use this makeup eraser and am shocked to see how much it removes, especially from my eyes. I have super sensitive eyes so if I have any makeup left over, it causes irritation and blemishes. This does an excellent job at making sure everything is completely removed. Pro tip: look for these at Costco. I got a huge pack for like $15. 
2.) LED Face Mask. I looooove this face mask by the same company that makes my beloved Sauna Blanket. I use the sauna blanket 2-3 times a week and this mask every.single.night. The red lights can help with wrinkles, collagen production, skin texture, and mood. I always feel relaxed after using this and have noticed a positive difference in my skin. Use this link to check it out and the code FITNESSISTA75 for a discount. 😉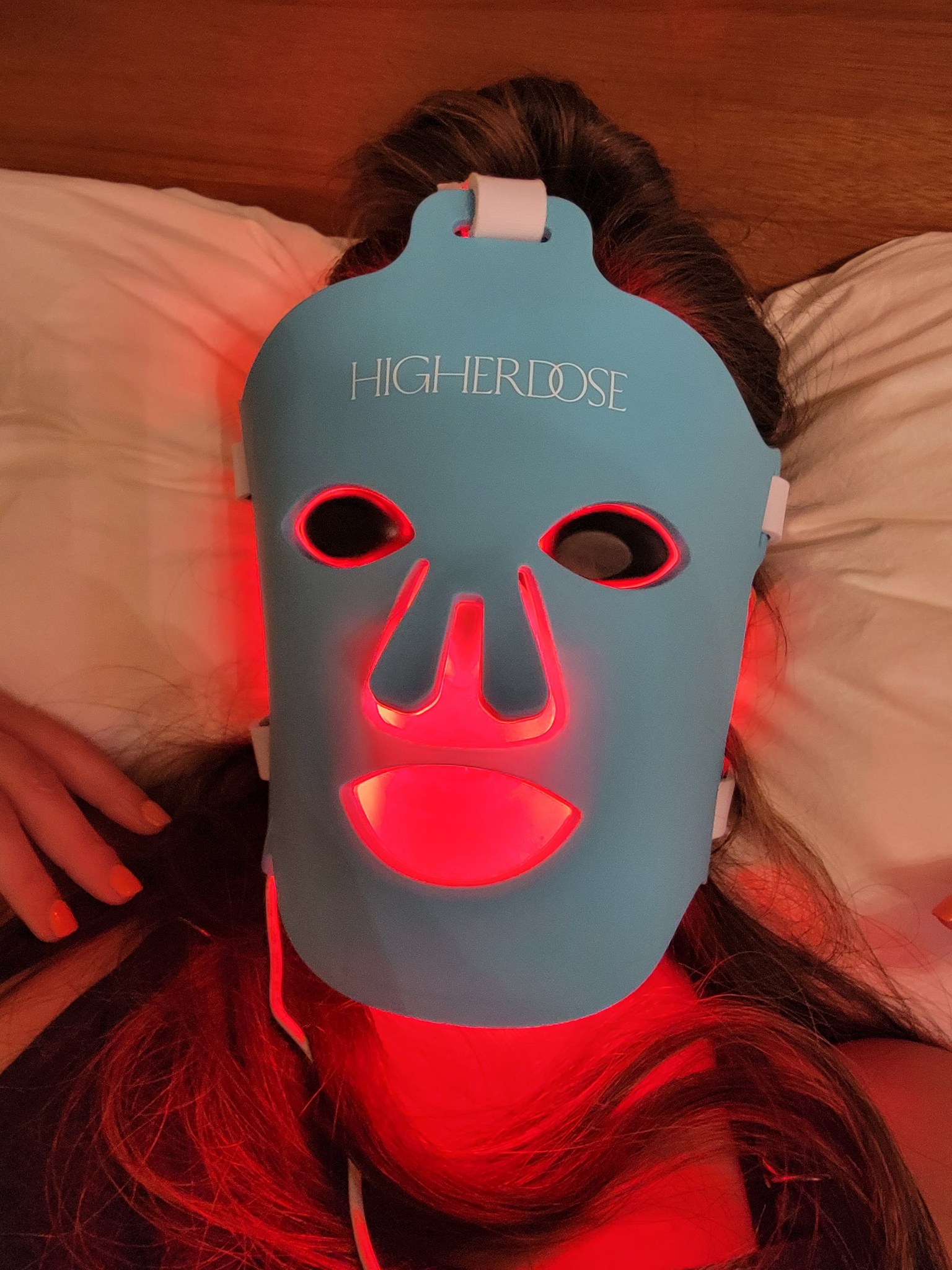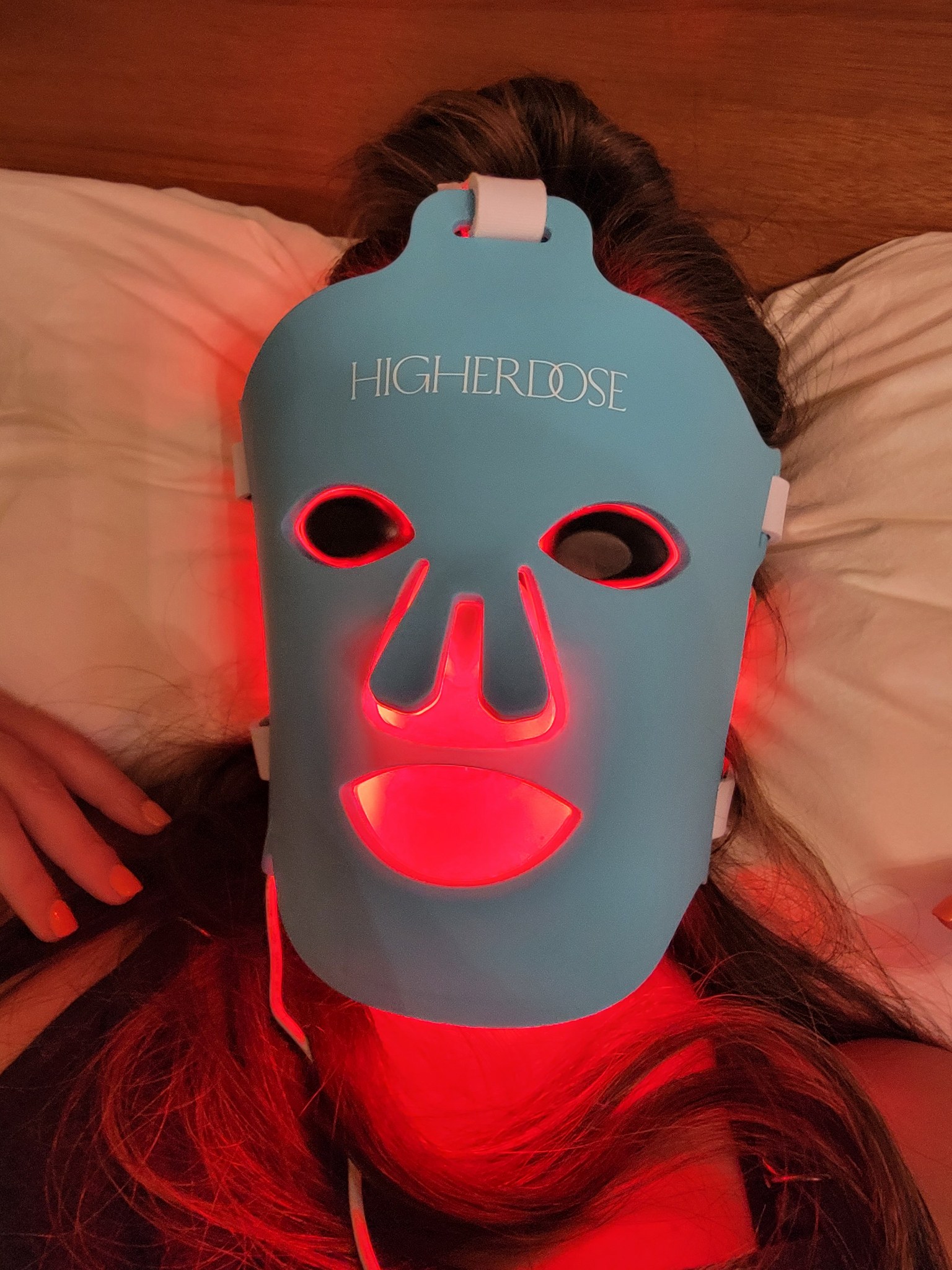 (Looking like a creeper but it's worth it lol)
3.) Sakara deliveries. I've been getting Sakara deliveries at least once a month for over a year now, and I'll never go back. I look forward to them every time they arrive and they always feel like a special treat. These gluten-free, plant-based meals are packed with vibrant ingredients and superfoods, which leave me feeling energized and amazing. I'm sure you all can agree that it's such a lovely treat to eat delicious healthy food you didn't have to make yourself.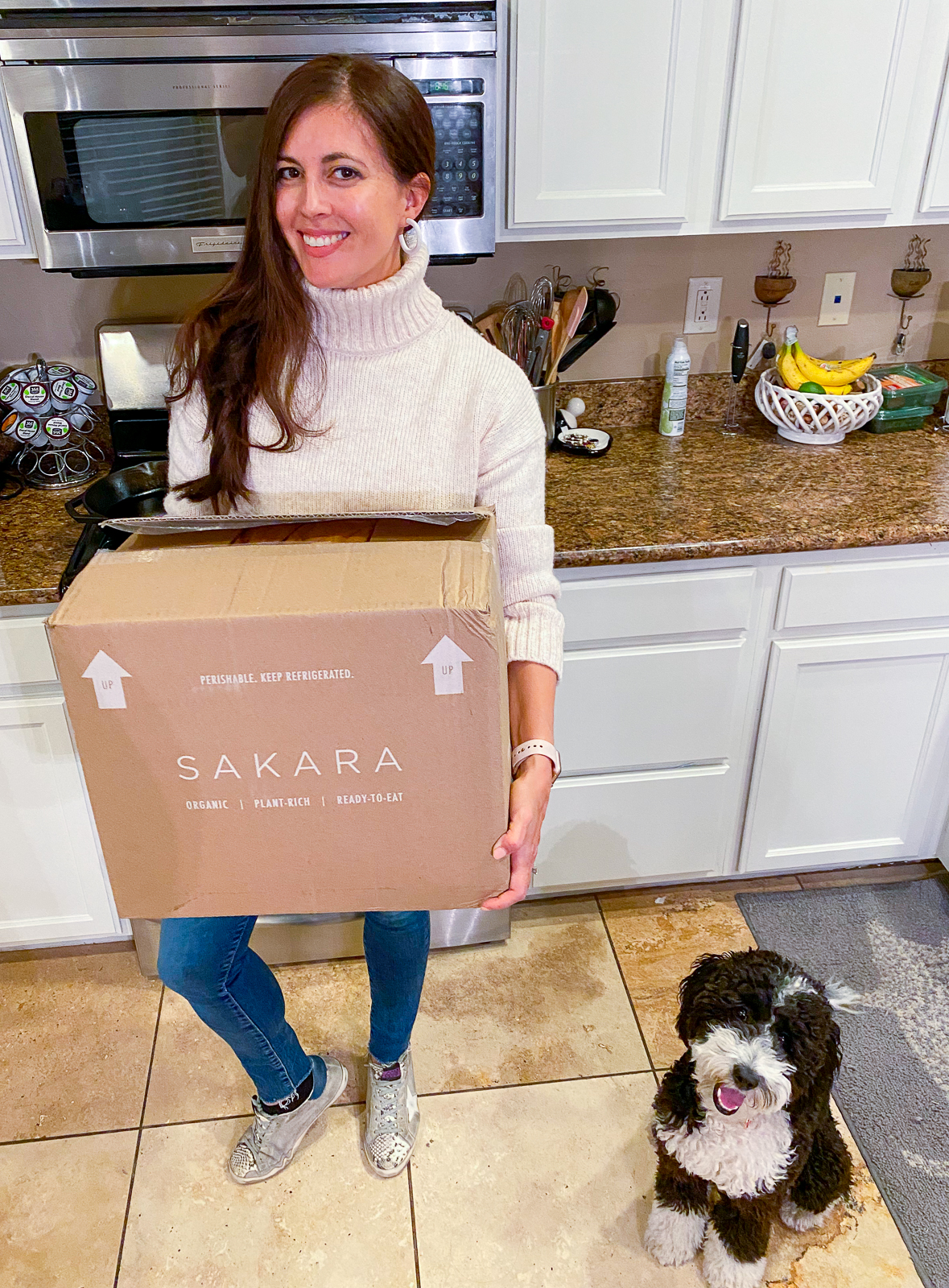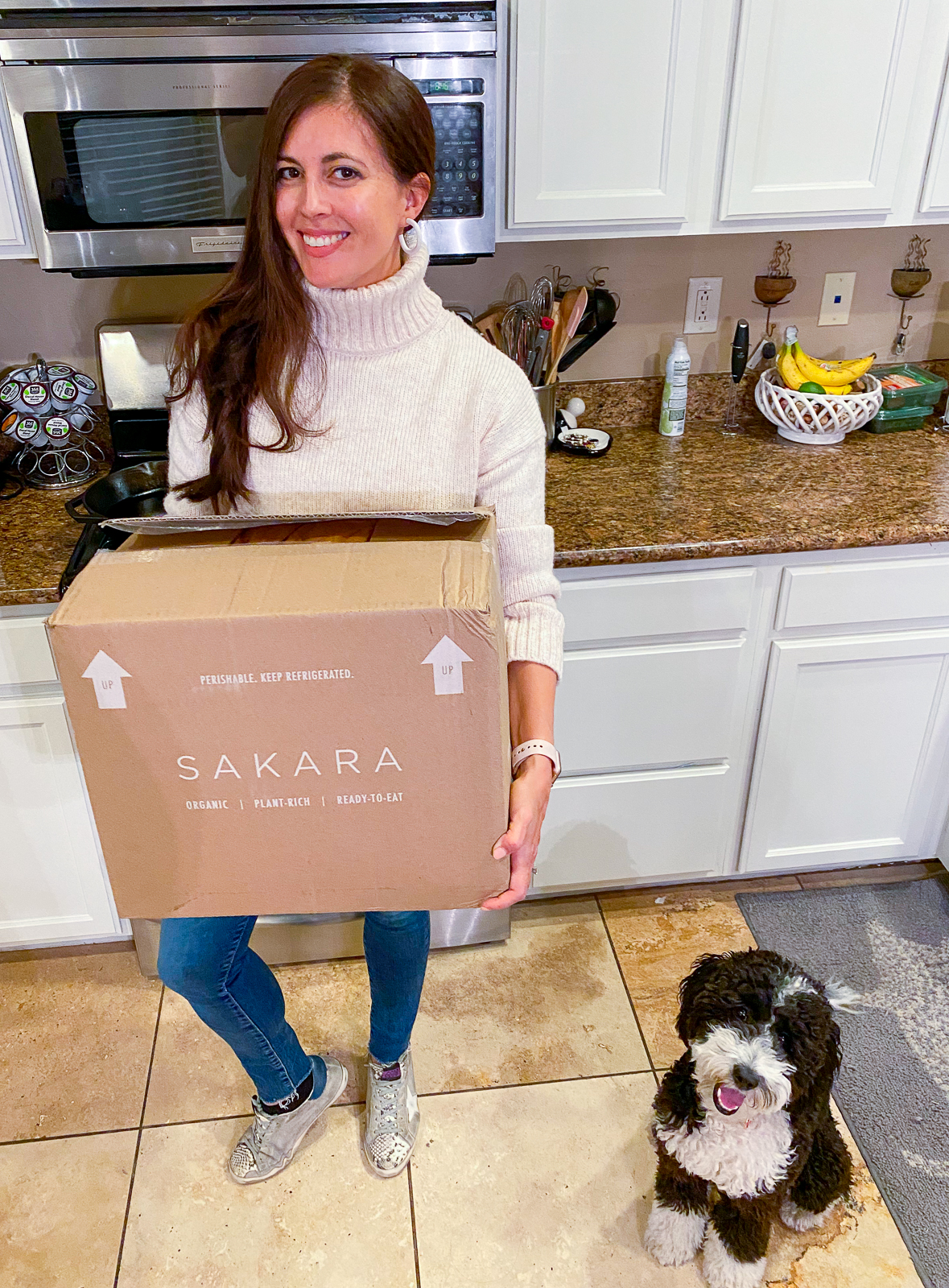 The cost stopped me from ordering Sakara for a long time, and I'm so pumped I finally went for it, and so so thrilled I have a discount code to share. Use XOGINAH here for 20% off sitewide. I hope you love it as much as I do!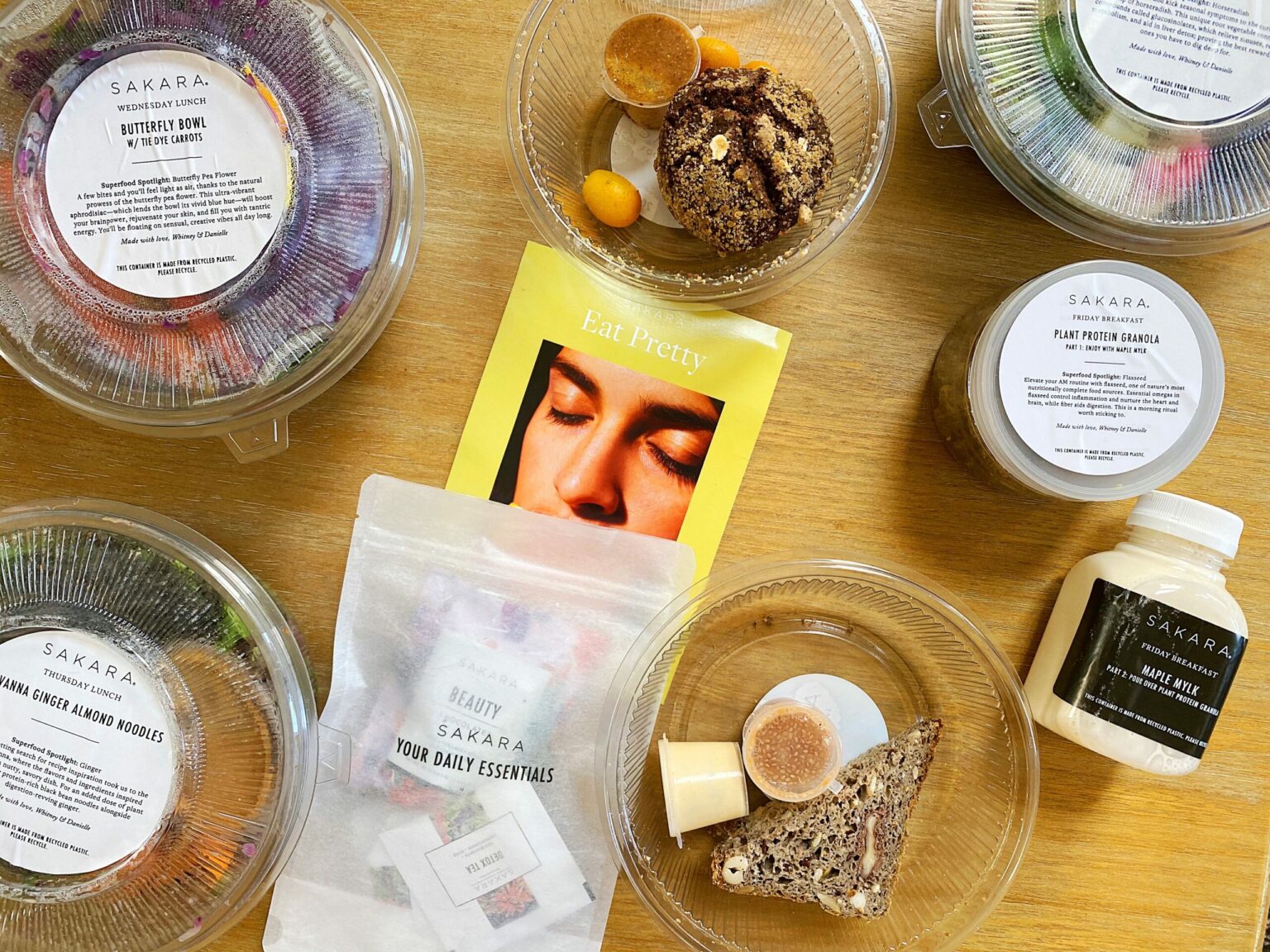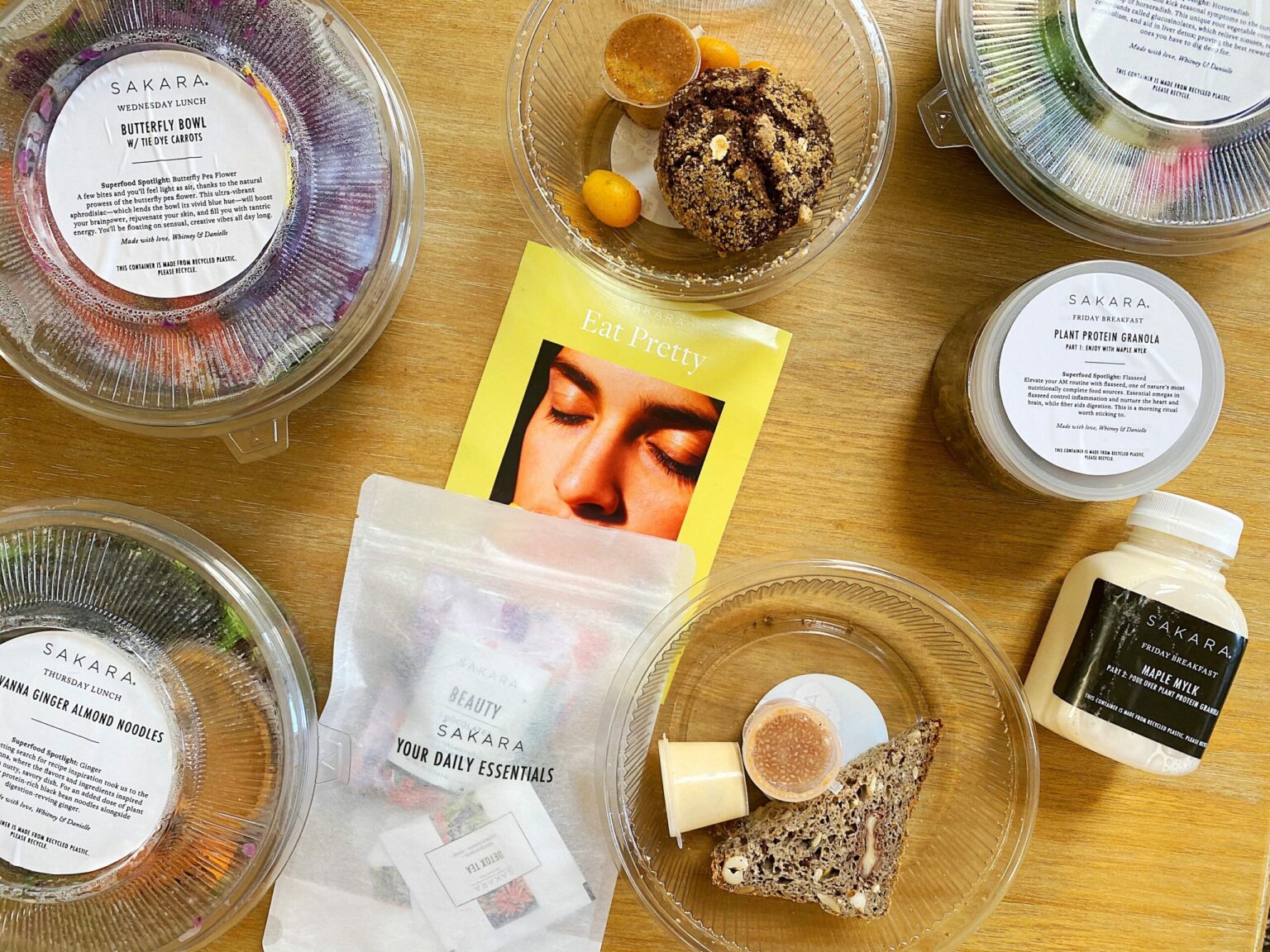 4.) Lumen. I've been using Lumen for a while – check out my full review here – and it's such a handy gadget to have in the rotation. It tells you whether your body is predominantly burning carbs or fat in that moment and will tweak your nutrition plan based on your metabolic function and your goals. It's been insightful to see how different foods and workouts affect my body and this has been an insightful tool. You can use FITNESSISTA for an extra 10% off here.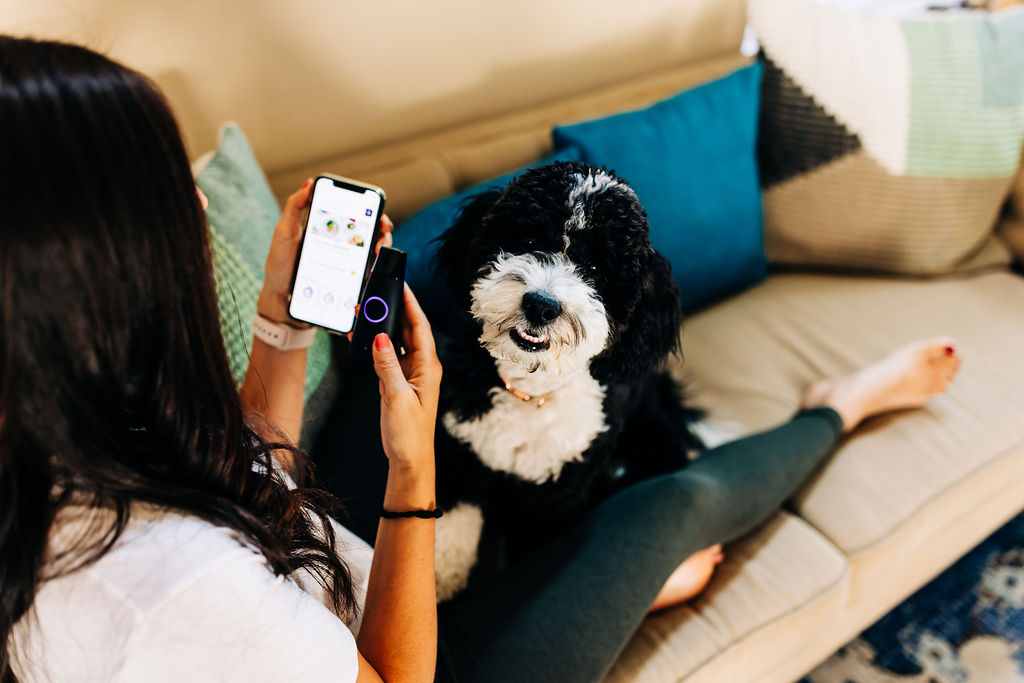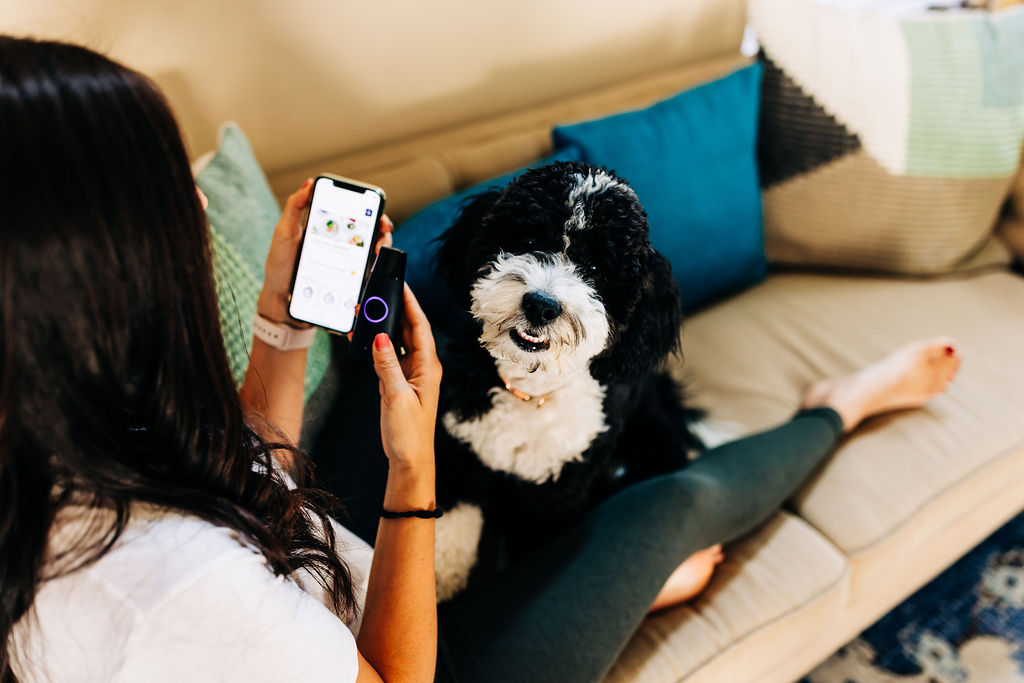 5.) This pillow spray! It smells like a literal dream. I use this on my pillow every night before I go to sleep and it gives a beautiful spa-like vibe to our room. They only use clean ingredients and it's an awesome price. 
Reader favorites from 2021:
These are my favorite skinny jeans and I will wear them forever and ever amen. I have three pairs now and love that they have the slightest bit of stretch, the quality and stitching are amazing, and they're super flattering. Link is here!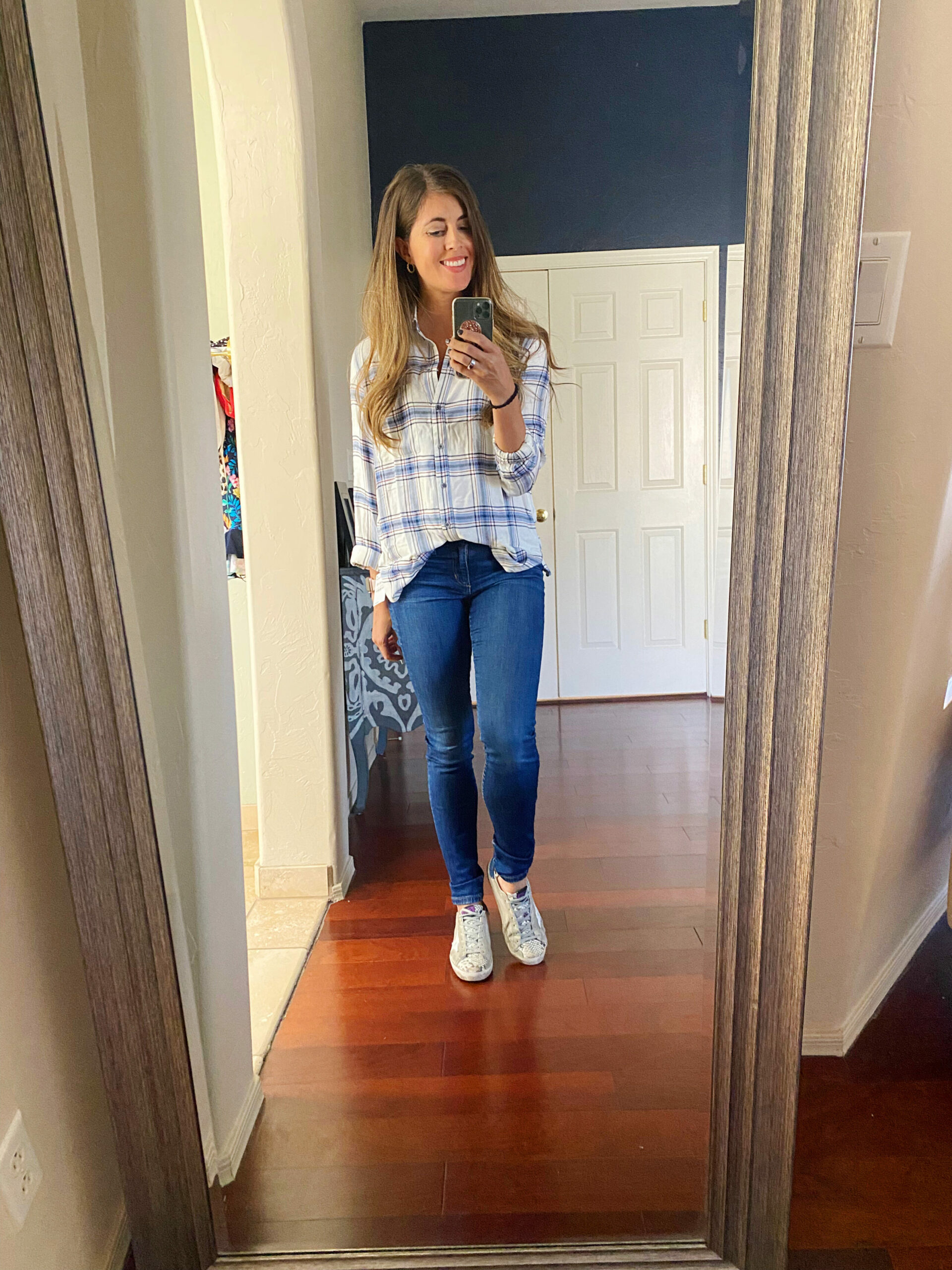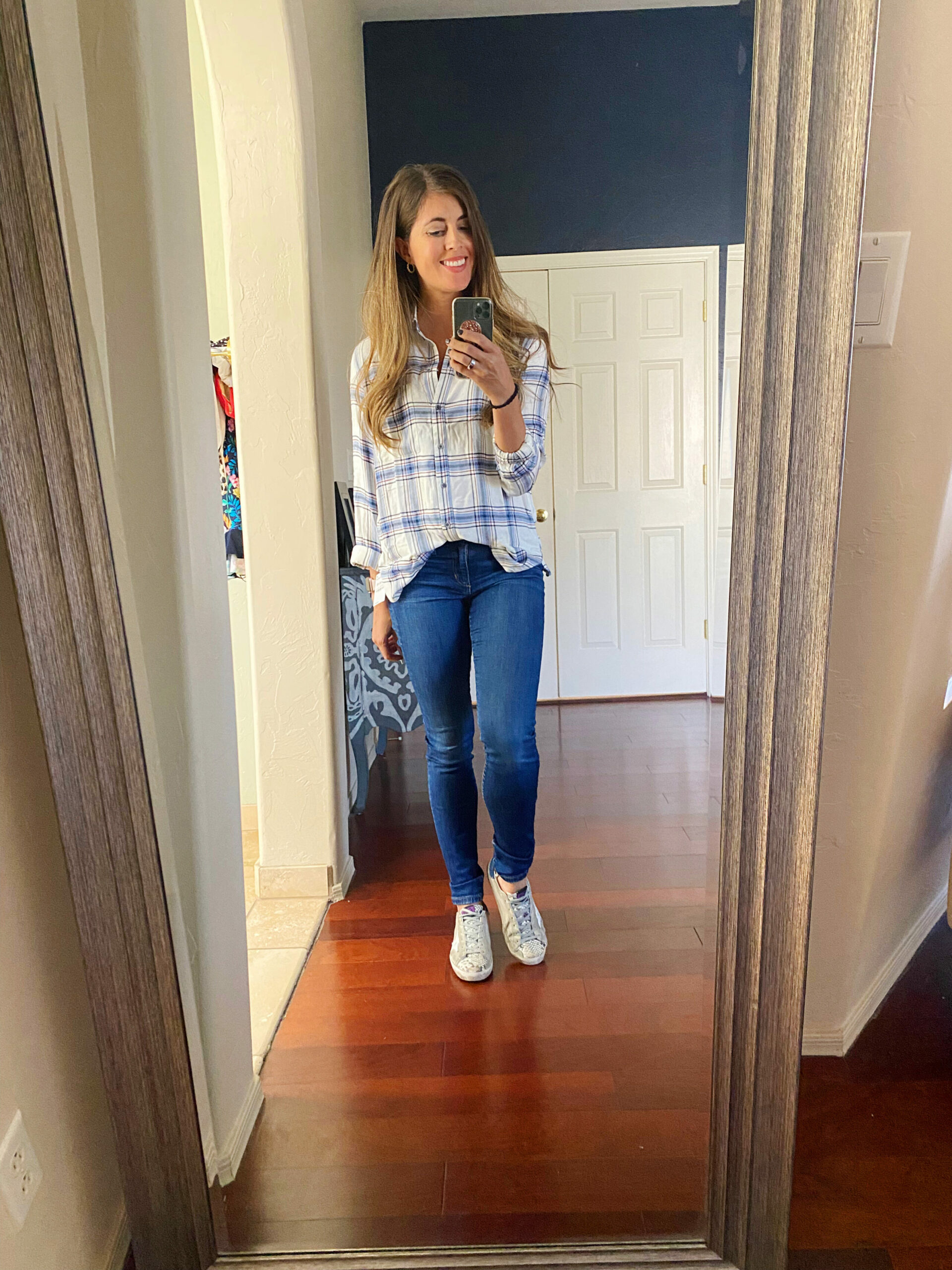 I got this in a Trunk Club shipment and fell in love with it. I wore it all spring and summer with cute earrings, sandals, and jean shorts. The fabric is lightweight and breezy, and the print is a classic neutral. Rails pieces are on the pricey side for everyday stuff, but I find that it's always worth it. 
I will always sing the praises of this bra because I FINALLY found one that's flattering, comfortable, and perfect under tees. If you're part of the IBTC like yours truly, it gives the perfect amount of shape without being too padded. I also hate underwire with a fiery passion, and this one is wire-free. I order one or two from Nordstrom whenever they go on sale. 
4. Our go-to winter jackets for the kids
The girls have worn these jackets for the past 4 or so years and I'll order them a new one every season. They're insanely soft and fuzzy on the inside, and the outer shell is water resistant. The version for little girls also has a hood! (I'm bummed that the older sizes don't have a hood, but Liv still loves them.) They last all season despite frequent washes and look adorable. 
5. The cutest Christmas holiday pajamas
SO many things on the site are half off right now! I'm so happy you guys love these, too, because we adore the prints and quality of these each year. While it can be a bit tricky to completely match the entire family, I usually have good luck finding complementing prints and patterns in the correct sizes for everyone. All holiday PJs and apparel are up to 50% off. I ordered this cute little Christmas dress for P.
So tell me, friends: what's one of your favorite products from the year? Something you use and love all the time and want to spread the word from the rooftops??
See ya in the morning with Friday Faves!
xo
Gina 
[ad_2]

Source link