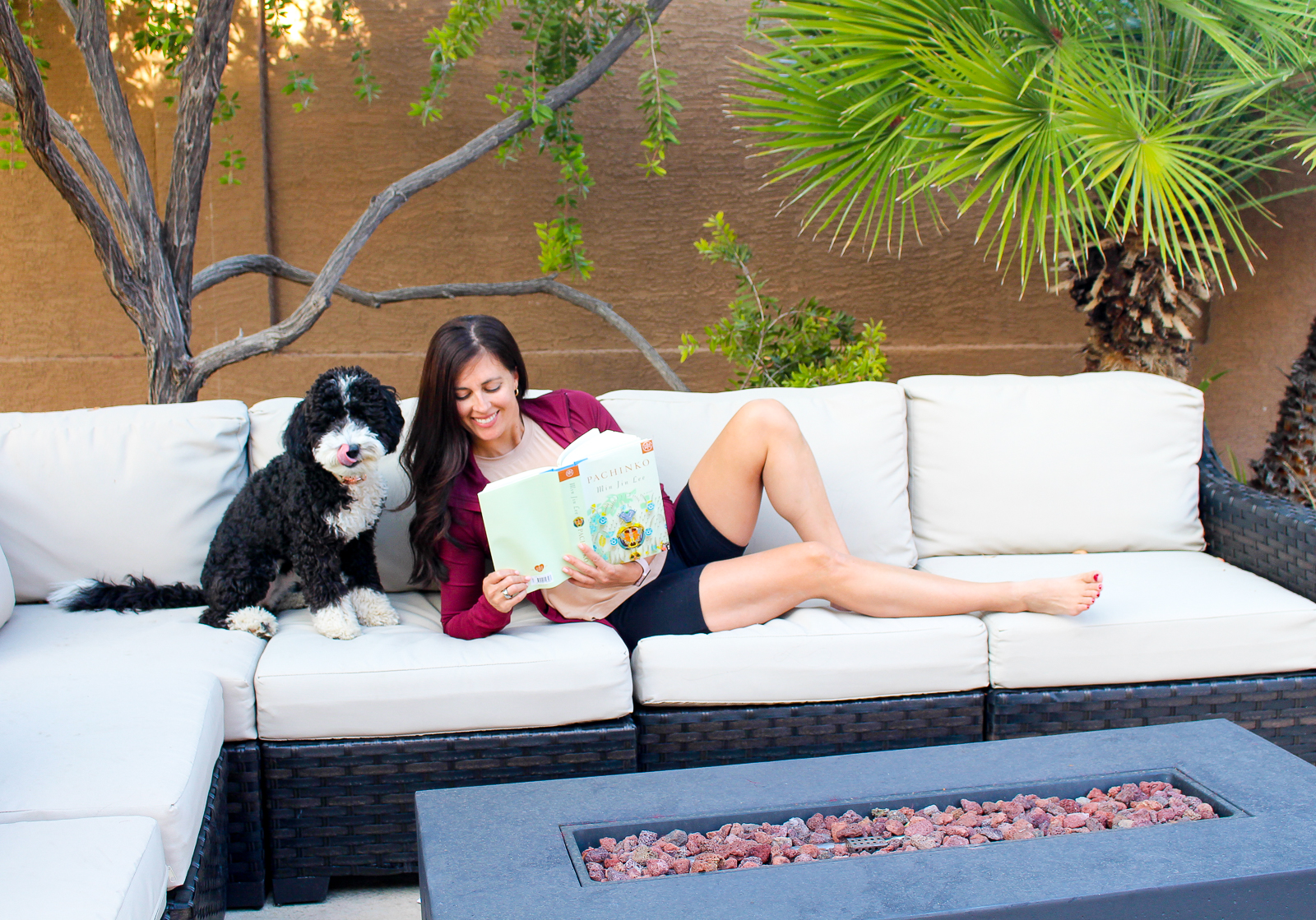 [ad_1]

Sharing a roundup of the books I read in November and if I'd recommend them!
Hi friends! How's the week going? I hope you're having a great one so far. 🙂 It's been a fun and busy one so far. Lots of events to get ready for this weekend, and I've been teaching in-person classes, training clients, and working with 1:1 clients.
For today's post, I wanted to share a recap of the books I read in November. I'm still holding strong at my goal of at least three books per month, and this month, there were two huge home runs. Some of the best books I've read in my life, and I can't wait to chat about them with ya.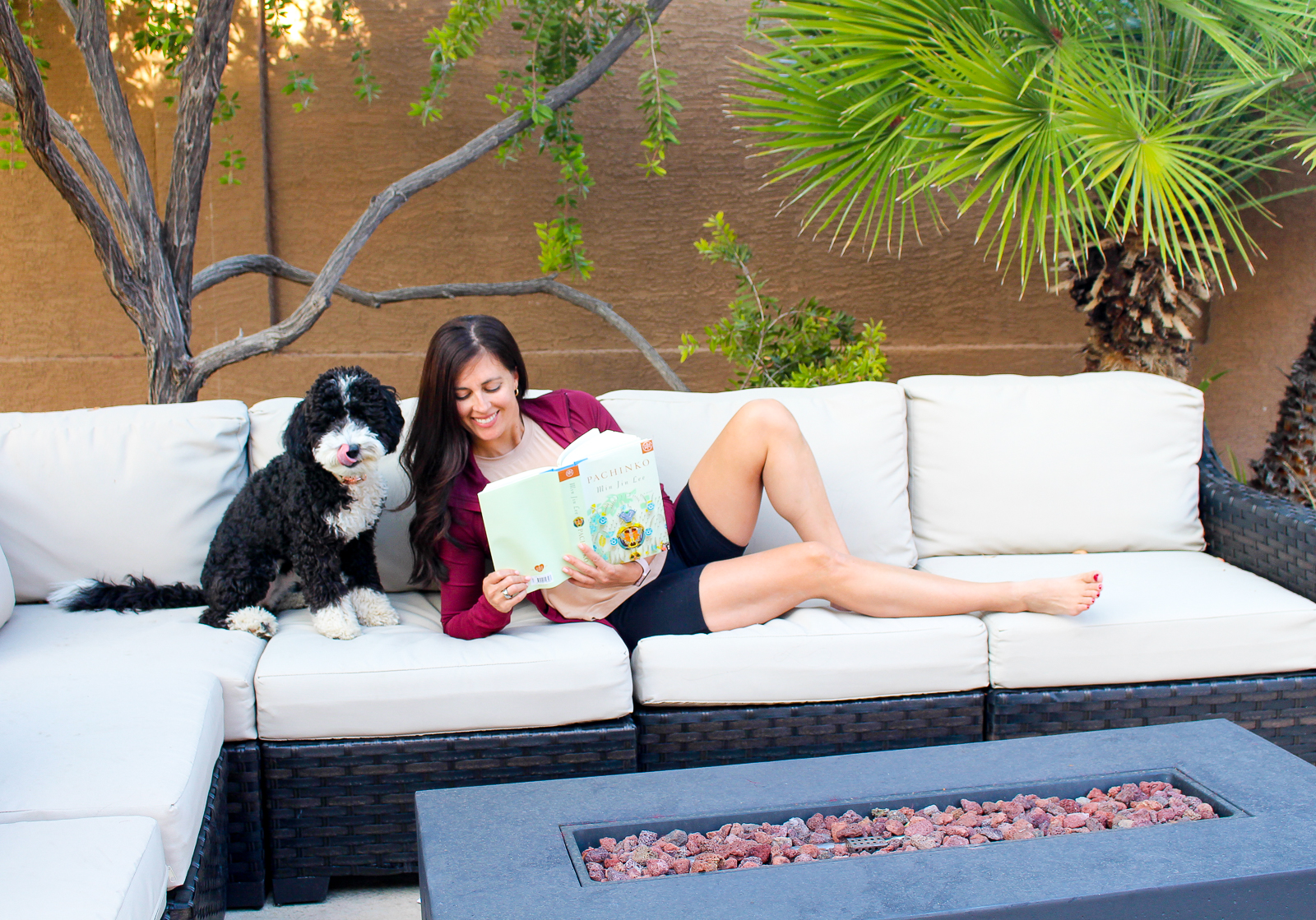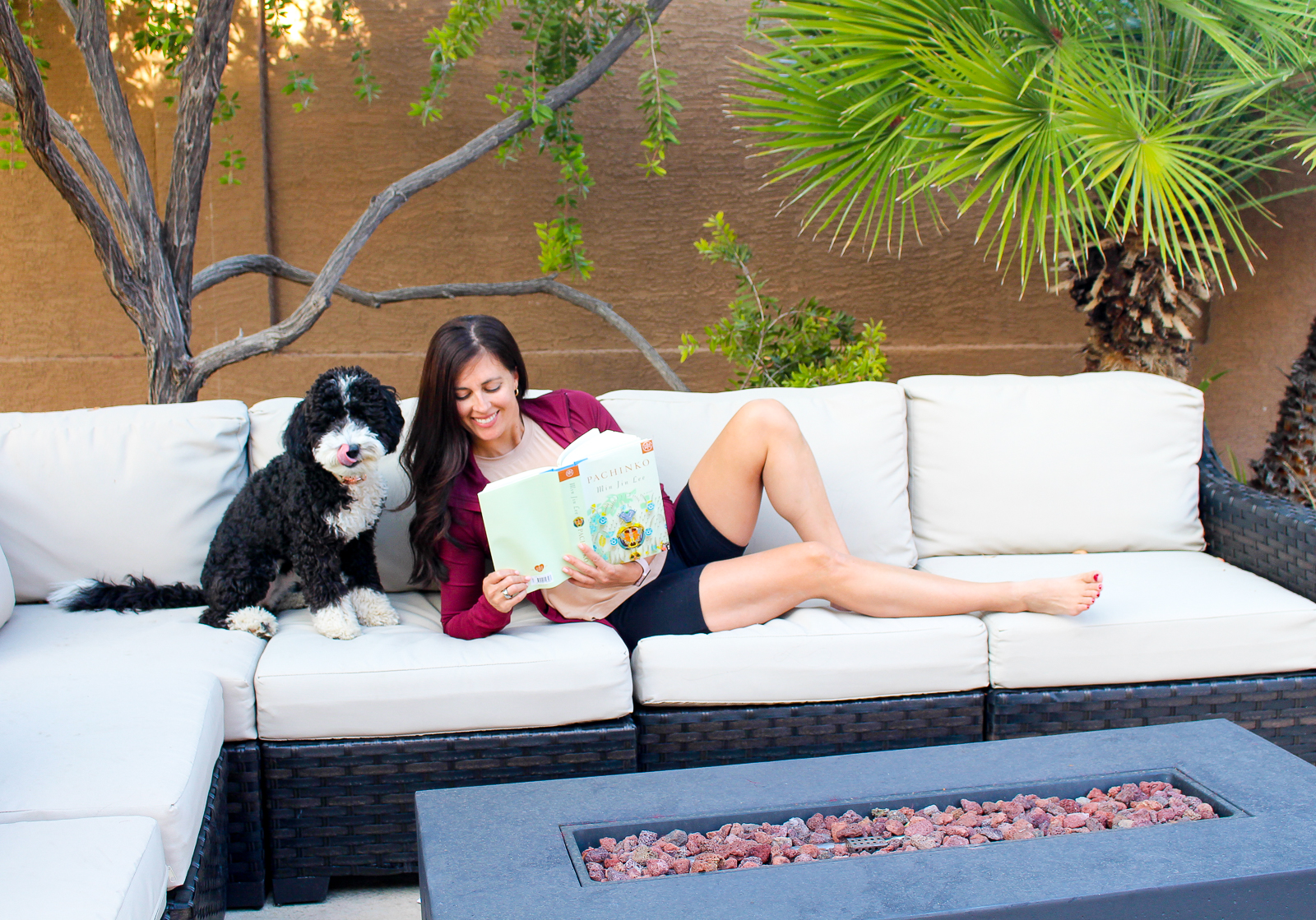 November 2021 Reads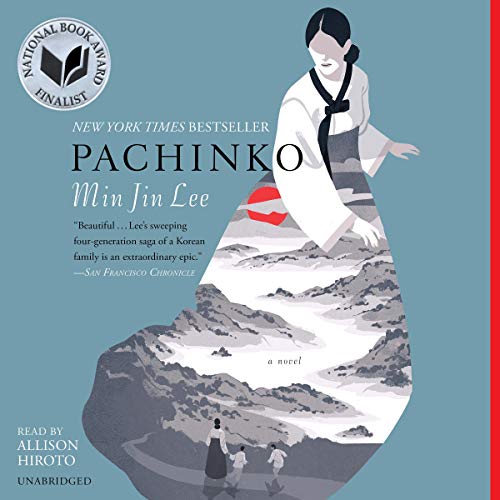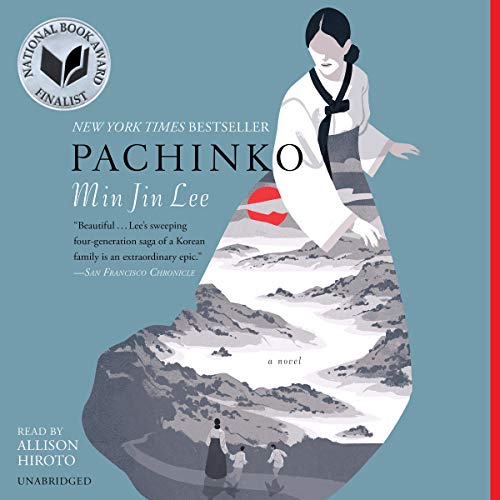 1. Pachinko by Min Jin Lee
I chose this one through my Book of the Month subscription and had a feeling I would enjoy it. This is exactly my favorite type of book: a historical saga with deep character development that spans multiple generations. At the end of this book, I closed the final page and sat, stunned for a second. I felt like I knew the entire family when it was finished and while it was a longer read (around 500 pages), it was engrossing and beautifully done. 10/10 would recommend. 
From Amazon:
"There could only be a few winners, and a lot of losers. And yet we played on, because we had hope that we might be the lucky ones".
In the early 1900s, teenaged Sunja, the adored daughter of a crippled fisherman, falls for a wealthy stranger at the seashore near her home in Korea. He promises her the world, but when she discovers she is pregnant – and that her lover is married – she refuses to be bought. Instead, she accepts an offer of marriage from a gentle, sickly minister passing through on his way to Japan. But her decision to abandon her home, and to reject her son's powerful father, sets off a dramatic saga that will echo down through the generations.
Richly told and profoundly moving, Pachinko is a story of love, sacrifice, ambition, and loyalty. From bustling street markets to the halls of Japan's finest universities to the pachinko parlors of the criminal underworld, Lee's complex and passionate characters – strong, stubborn women, devoted sisters and sons, fathers shaken by moral crisis – survive and thrive against the indifferent arc of history.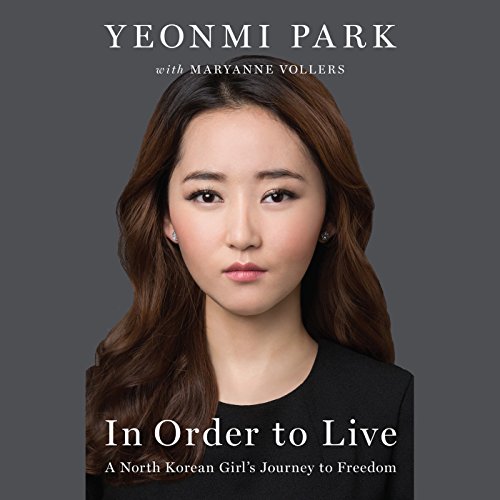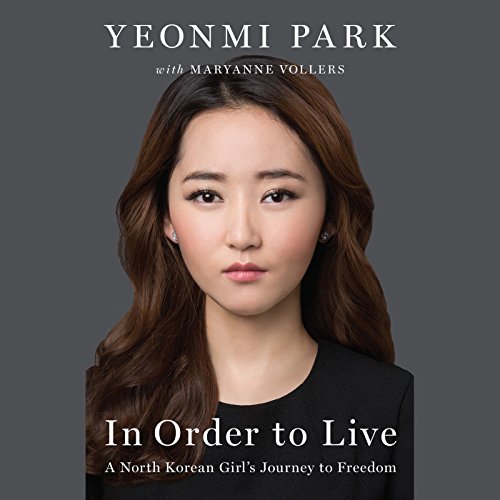 I won't give any spoilers but I heard Yeonmi Park speak on a podcast and knew immediately that I needed to download her book. I listened to the audio version, which I highly recommend. It was harrowing to learn about her personal experience, and I was inspired by her resilience. 
Some pieces of her story gave me additional insight into Pachinko and the other way around. It's an important reminder that while the US isn't perfect, I feel blessed to live here and raise our family here. 
I cried when I finished In Order to Live — it shook me to my core. I was very emotional about everything she endured, and while it was difficult to listen to some parts, it was an important read that will stick with me for a long time. 10/10. 
Yeonmi Park was not dreaming of freedom when she escaped from North Korea. She didn't even know what it meant to be free. All she knew was that she was running for her life, that if she and her family stayed behind they would die – from starvation, or disease, or even execution.
In Order to Live is the story of Park's struggle to survive in the darkest, most repressive country on earth; her harrowing escape to South Korea through China's underworld of smugglers and human traffickers; and her emergence as a leading human rights activist – all before her 21st birthday.
Park was born to a family of civil servants in the North Korean city of Hyesan, along the Chinese border. She grew up in a society in which the regime controls everything you do, everything you learn, where you go, what you say, even what you think. In this warped world, famine was a way of life and minor offenses, such as watching foreign videos, could prove fatal.
Park's family was relatively privileged until her father, a party member, was arrested for smuggling. After that, life in North Korea became a ceaseless battle against starvation. Escaping with her mother, Park began a long journey of unspeakable hardship and degradation through China and Mongolia, which finally yielded her freedom in South Korea. Today, Park is an influential leader of the younger generations of Korean dissidents and an internationally recognized advocate for human rights around the world.
In the end, In Order to Live is about the resilience of the human spirit and the transcendent power of love to overcome the most ghastly horrors and the most hopeless circumstances. "I had to learn how to love others," says Yeonmi Park. "And now I am willing to die for them."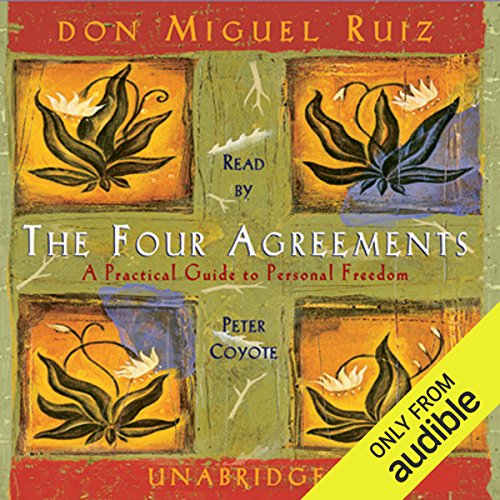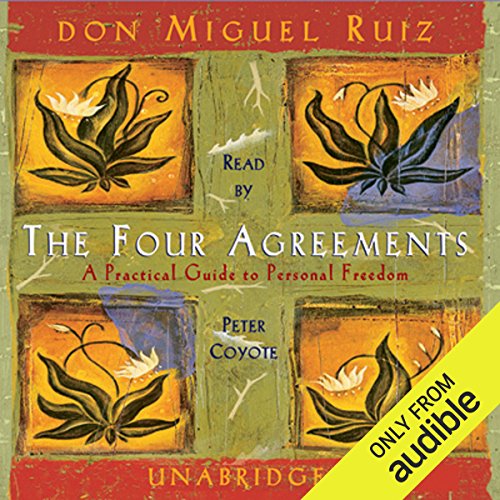 This is a book that's highly recommend in yoga circles… it's one of those go-to foundational books. I've heard quite a few friends talk about this one, and figured I'd give it a whirl. I listened to the audio version (loved it) and it was the perfect accompaniment to outdoor hikes.
It's a short read with simple premises that you can use to cultivate more joy and purpose in your life. Each day, I remind myself of the Four Agreements and use this mindset with my interactions with others and my family. 9/10 would recommend, especially if you're trying to reduce the noise and stress in your life, and don't mind books that are a little on the *woo* side 😉 
From Amazon: 
In The Four Agreements, don Miguel Ruiz reveals the source of self-limiting beliefs that rob us of joy and create needless suffering. Based on ancient Toltec wisdom, the The Four Agreements offer a powerful code of conduct that can rapidly transform our lives to a new experience of freedom, true happiness, and love.
Don Miguel Ruiz has dedicated his life to sharing the wisdom of the ancient Toltec. For more than two decades, he has guided others toward their personal freedom. Today, he continues to combine his unique blend of ancient wisdom and modern-day awareness through journeys to sacred sites around the world.
So, tell me, friends: what's the best book you've read lately? Are you starting to brainstorm goal ideas for the next year, or not yet?
xo
Gina
[ad_2]

Source link