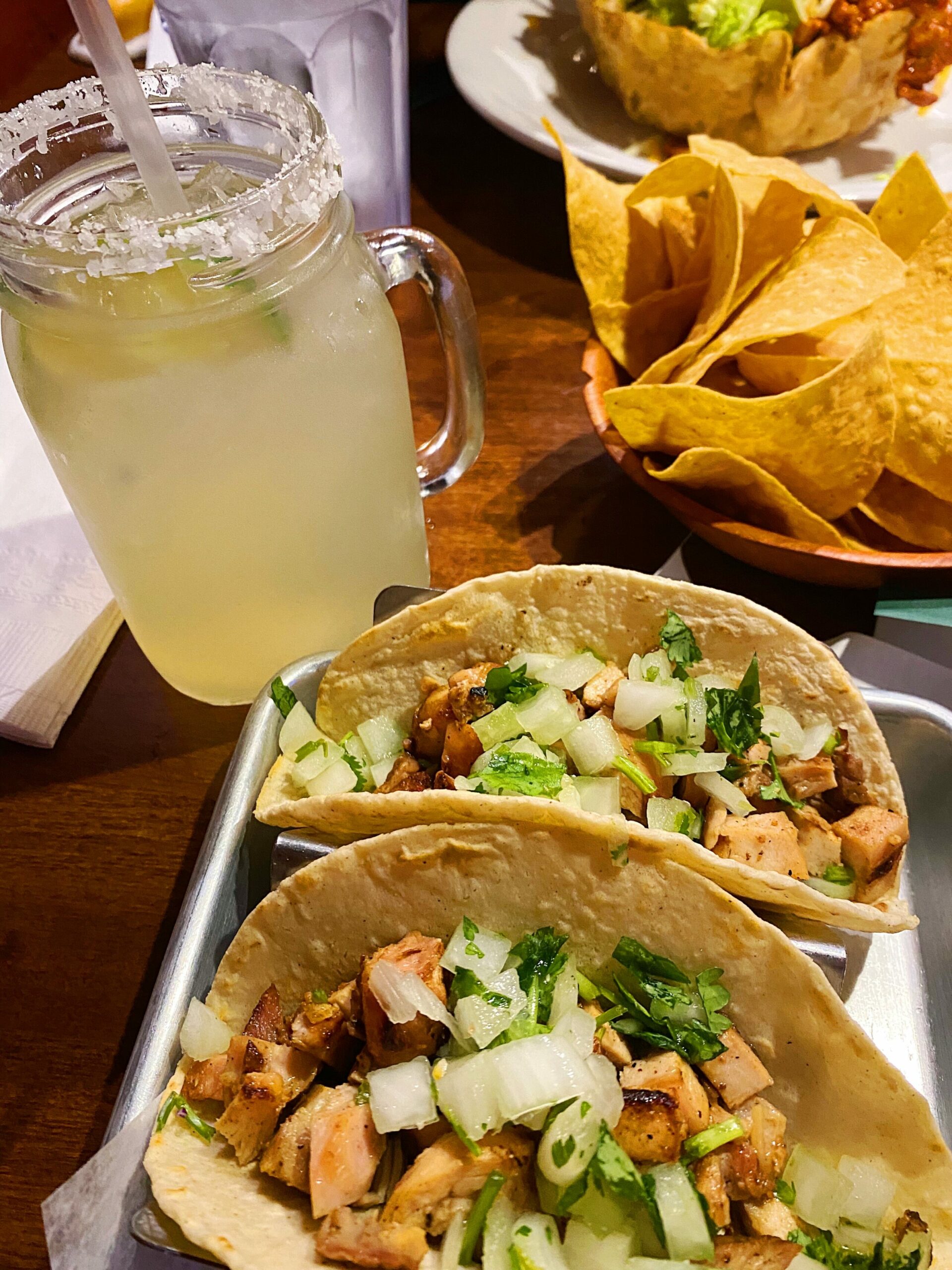 [ad_1]

WIAW = What I ate Wednesday. Sharing a full day of eats, from start to finish. 
Hi friends! How's the day going so far? I have 1:1 clients this morning and am starting wrapping extravaganza after school. I only have two days to do it, so I better get crack-a-lackin. 
For today's post, I thought I'd share a WIAW style post, since they're already being requested in my annual survey and I haven't done one in a while. To be honest, I've developed mixed feelings towards these types of posts. I really thought they were just designed to share new ideas and food combos, but then I realized that they can also become a source of comparison. (An account I follow on IG did a great post about this, and I completely agree with everything she said.)
I LOVE reading these types of posts, but can absolutely see how the comparison trap can rear its ugly head. "She had more vegetables than me. Oh, her husband cooked dinner; must be nice. I don't have time to eat lunch like that. I want to buy those ingredients, but budget is tight." etc.etc. It can go on and on, and so many aspects of the health and fitness world can unintentionally invite the potential for comparison.
At the end of the day, I've realized that I have to focus on myself and what I can control within my means. Comparison serves zero purpose whatsoever.
At the same time, it can be really tempting to compare, and I do it to myself, all the time, especially with other creators who have huge teams and bigger online followings. (I hate that I have to care about numbers, but like I mentioned in my last post, brands care a lot about numbers.)
But, I realized that by comparing, I'm stealing my own joy. Instead of using comparison to feel bad about myself, I use it as inspiration. What tiny piece can I implement for myself? With the example of other creators, I can think of something like, "Ok, I don't have a huge team, but I can definitely outsource x,y, and z." Or "Even though I don't have as many followers, I LOVE all of the people who chose to follow me." I'm proud of the fact that I've never (and will never) buy followers or engagement just for the sake of numbers. (Not saying everyone who has huge followings does that, but quite a few people do.)
Just wanted to add this little note in here as I head into this particular day of (*imperfect* but delicious) eats. Hopefully you can get some new meal ideas or combos from this post!
6:30am:  
Coffee: a decaf coffee with collagen, almond milk, and Stevia. I drink about half of it while I get dressed and take the rest in the car with me.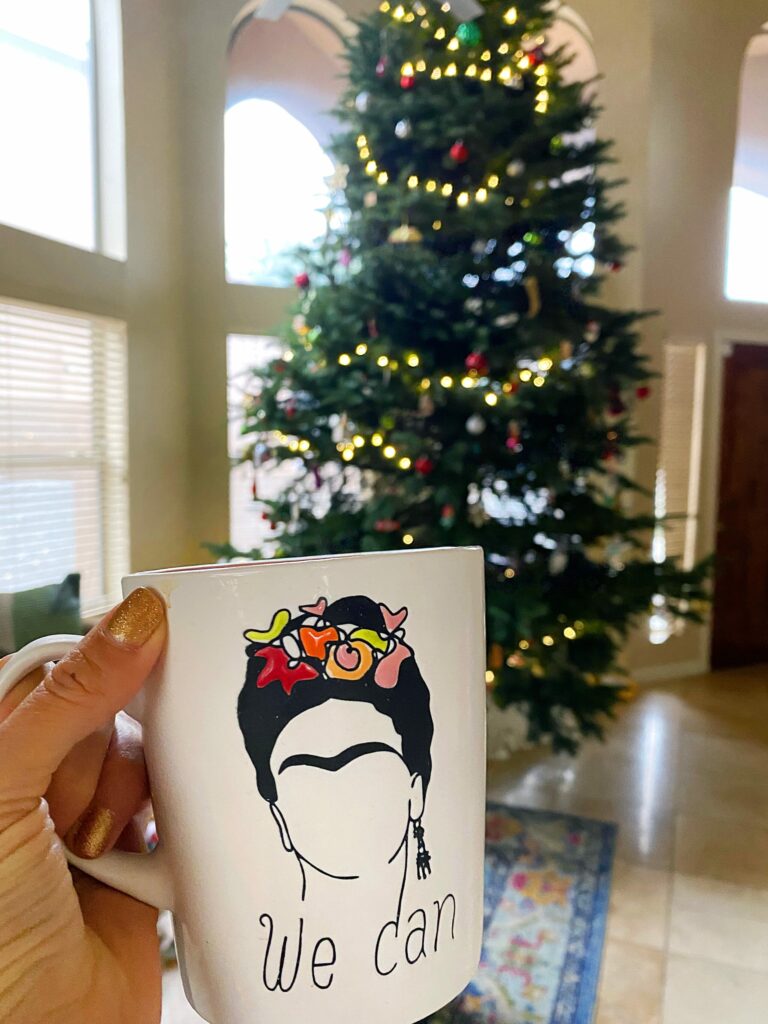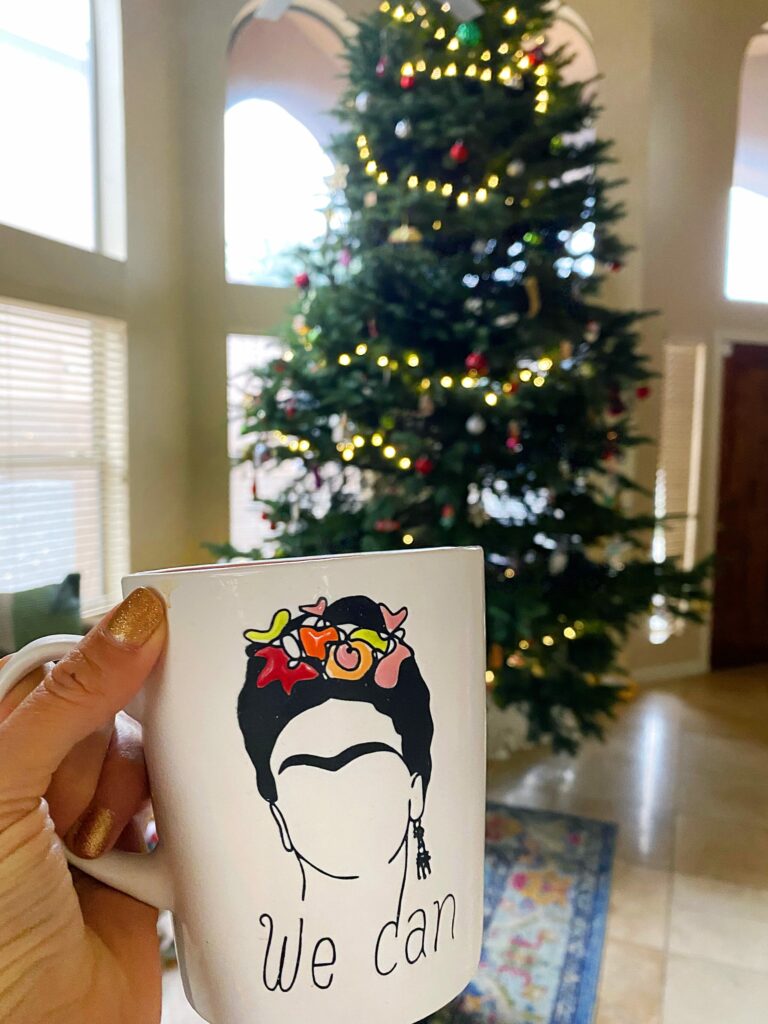 I have to take the kids to get COVID tested before school, so I don't grab any snacks and end up eating half of P's discarded waffle in the car. Testing takes forever, they're over an hour late to school, but we make it.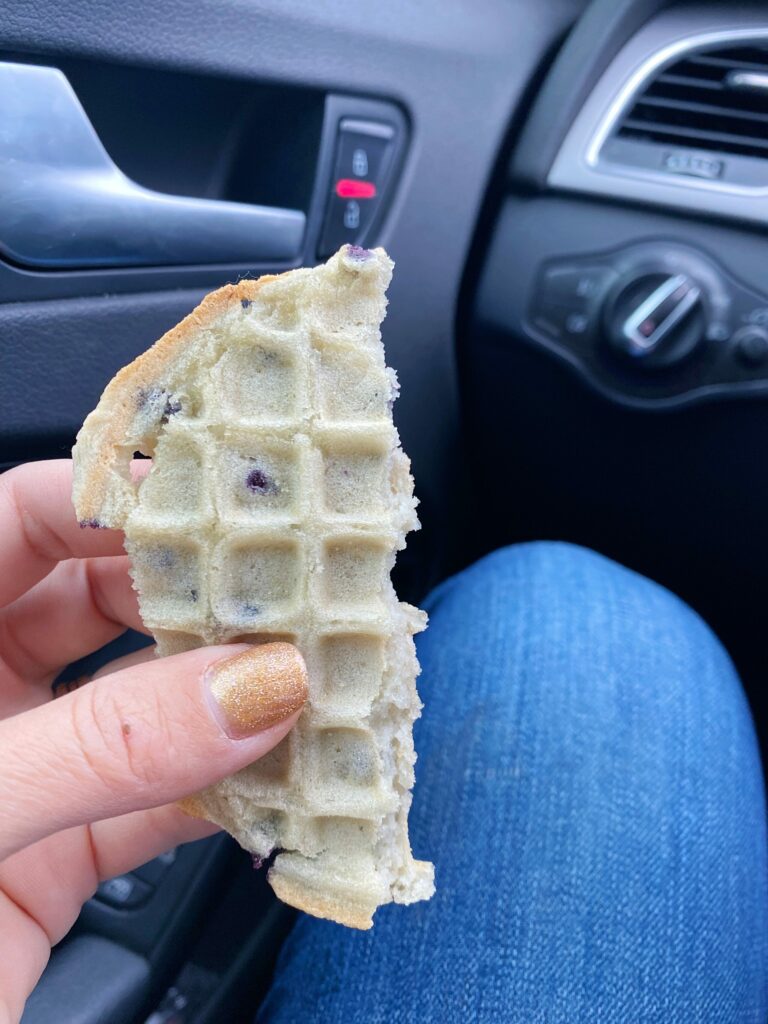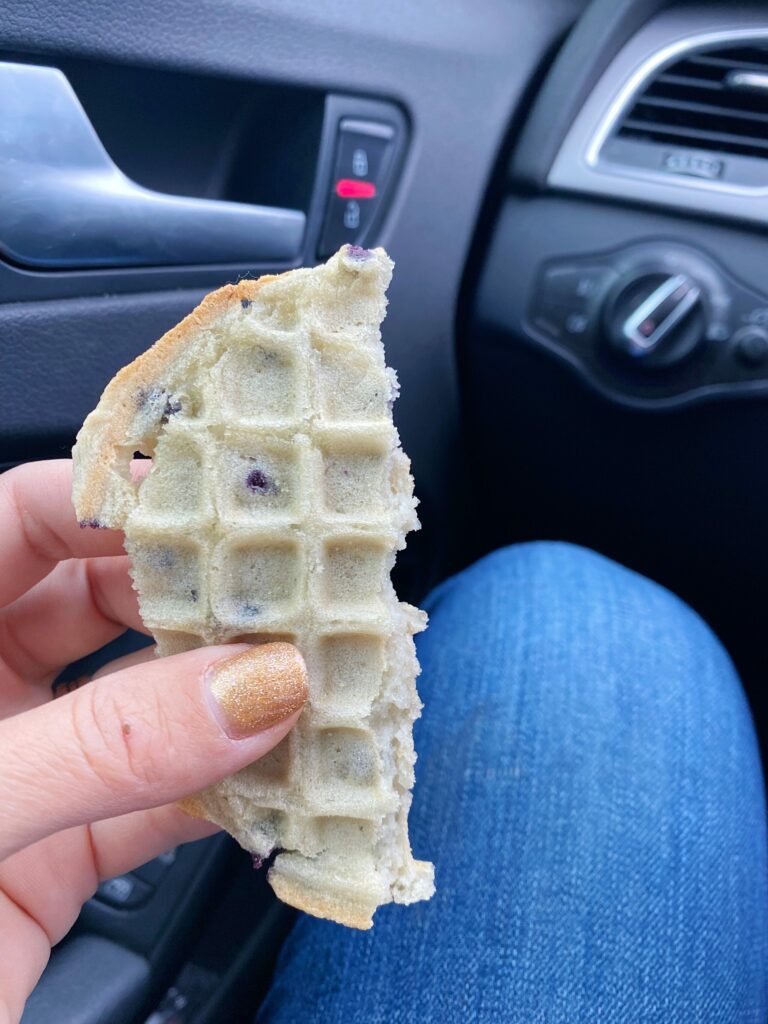 10am: Breakfast! Two hard boiled eggs with a Trader Joe's overnight oats. I also take my supplements and drink another decaf coffee while talking to 1:1 clients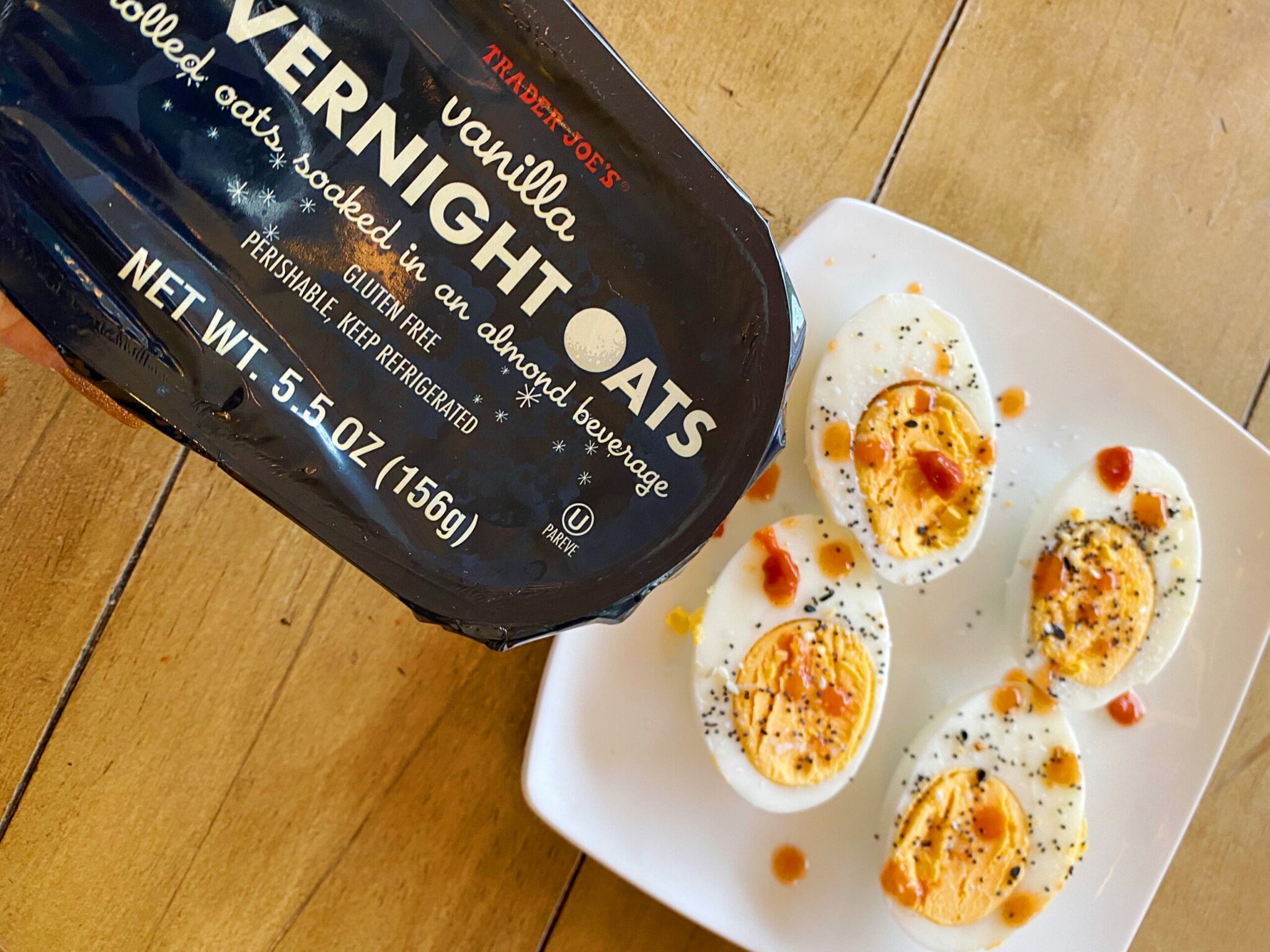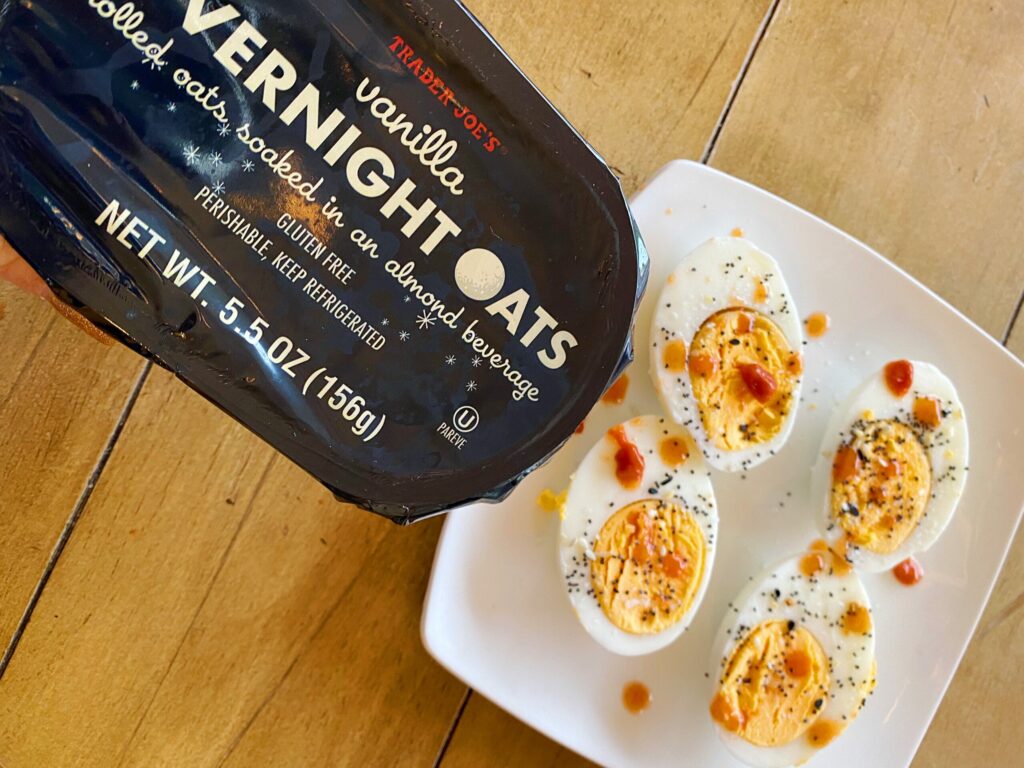 Noon: Lunch is leftovers! I LOVE leftovers for lunch because it makes life so much easier. I have some smoked turkey with Primal Kitchen buffalo sauce, asparagus, and vegan pumpkin curry soup (from the Whole Foods deli). Super easy and delicious.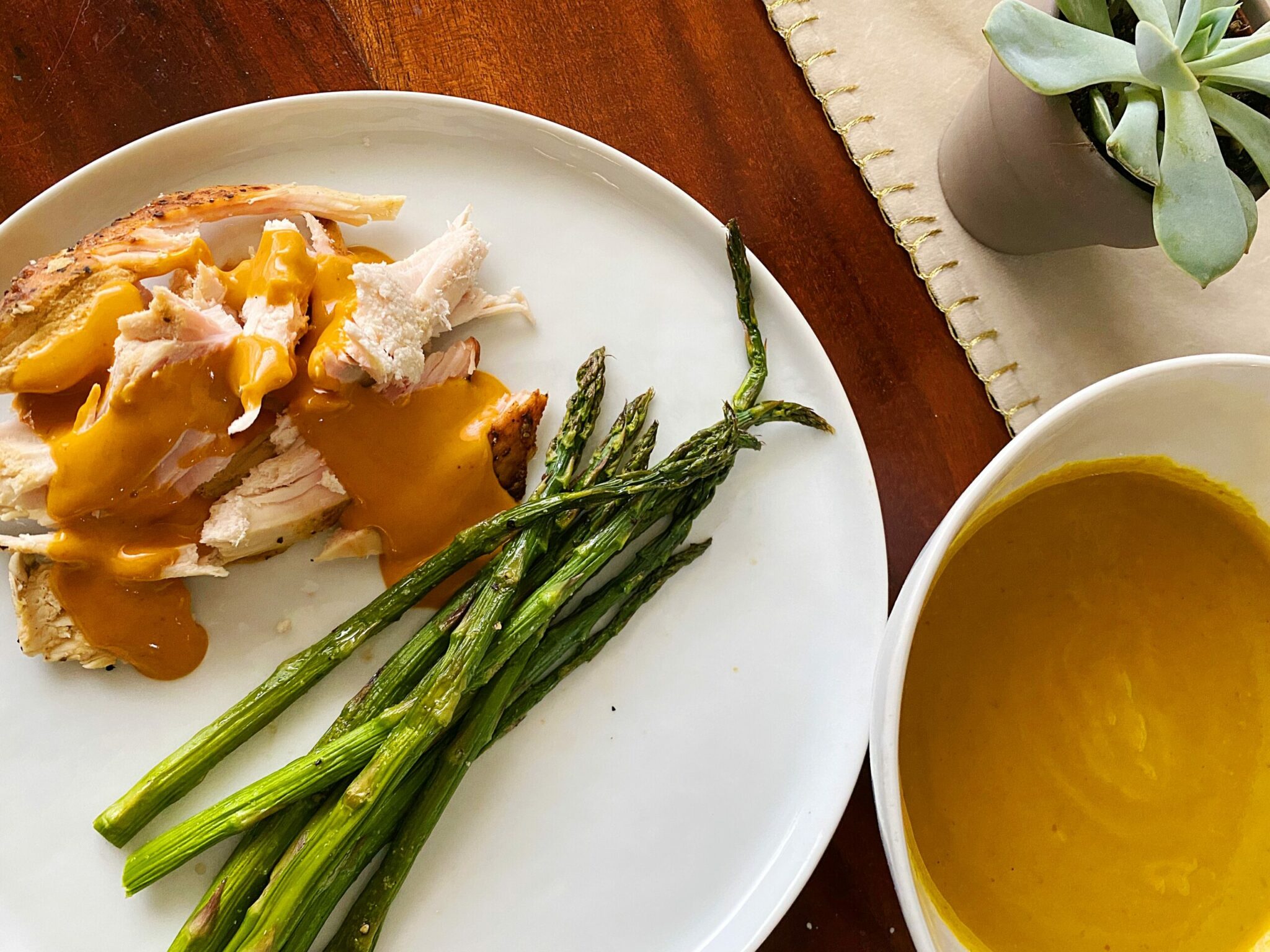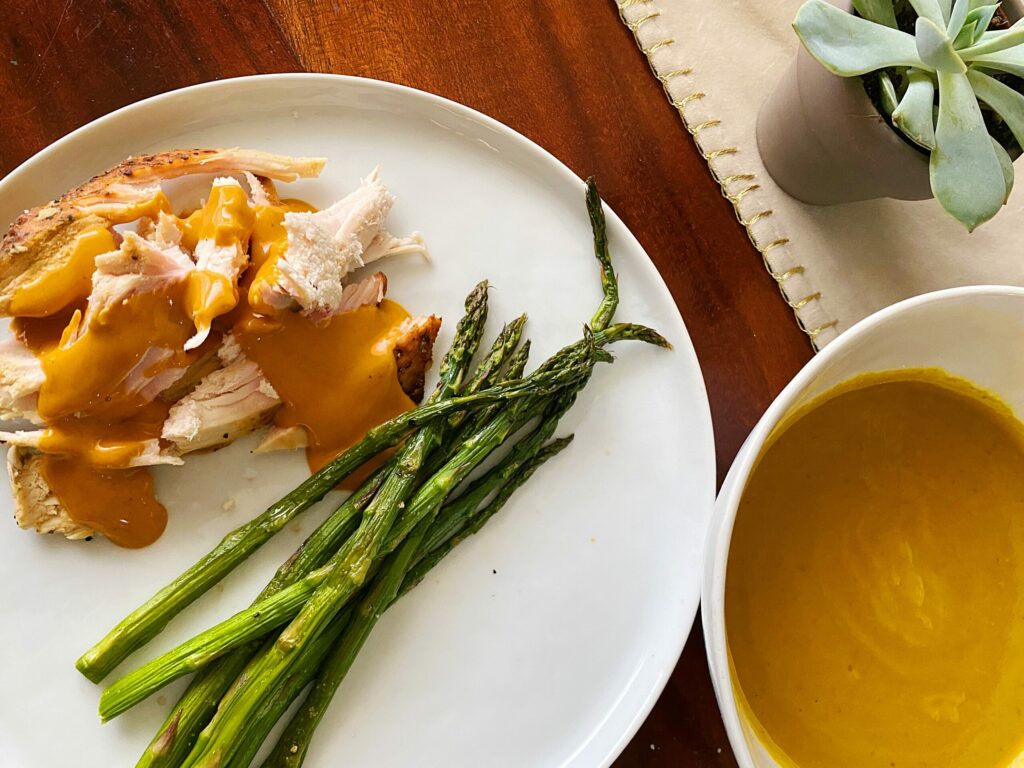 Post-workout: a smoothie with frozen berries (I love the frozen berry packs with spinach from Costco), spinach, a banana, almond milk, Organifi harmony, and vanilla Nuzest protein powder. I didn't snap a pic of the smoothie, but did snap one of my outfit lol. It's always a good day when I can wear rain boots! It's been cloudy and lovely here in Tucson.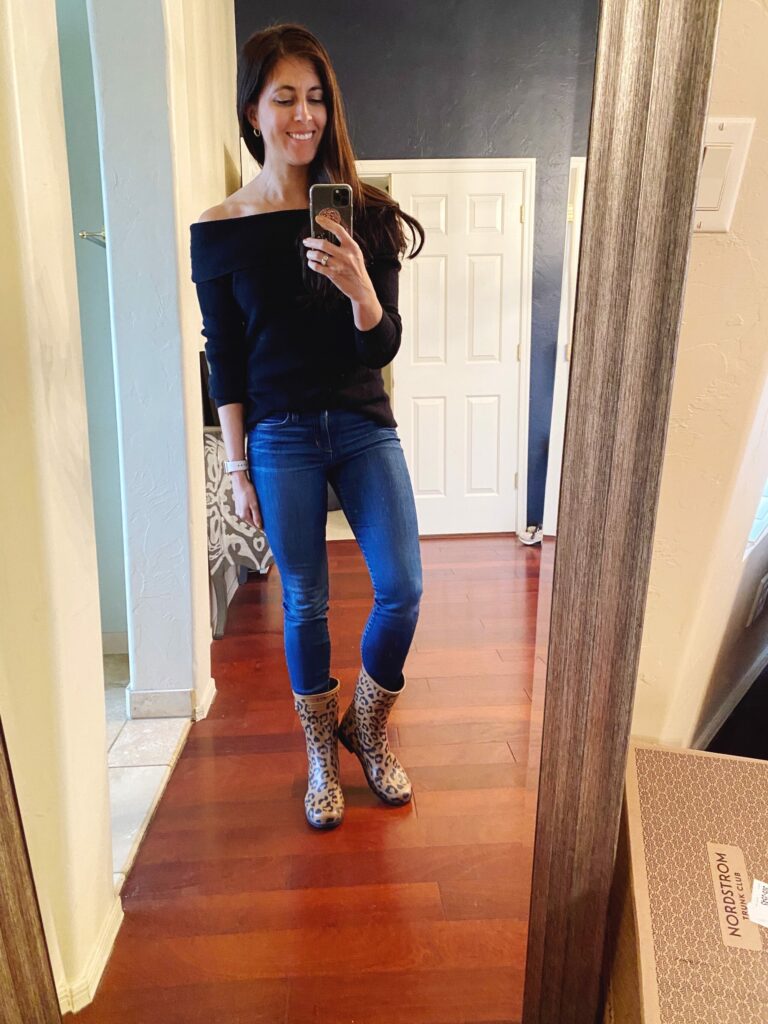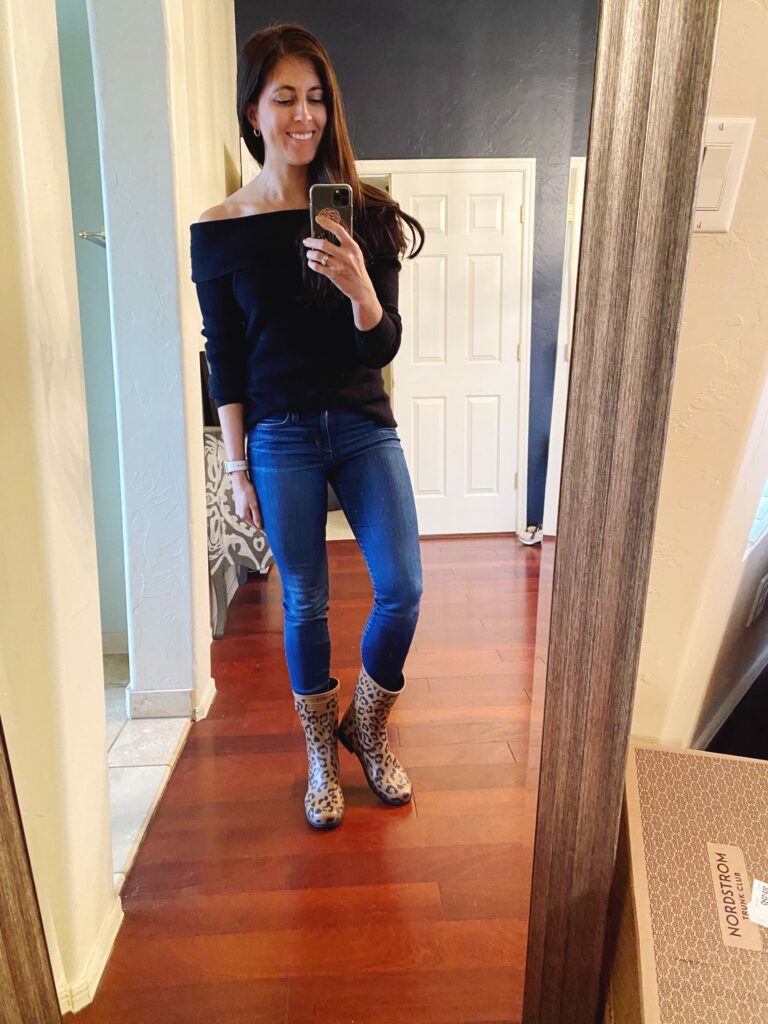 Dinner: Taco Tuesday! Two chicken tacos, 1 margarita, and approximately 1483 chips at Calle Tepa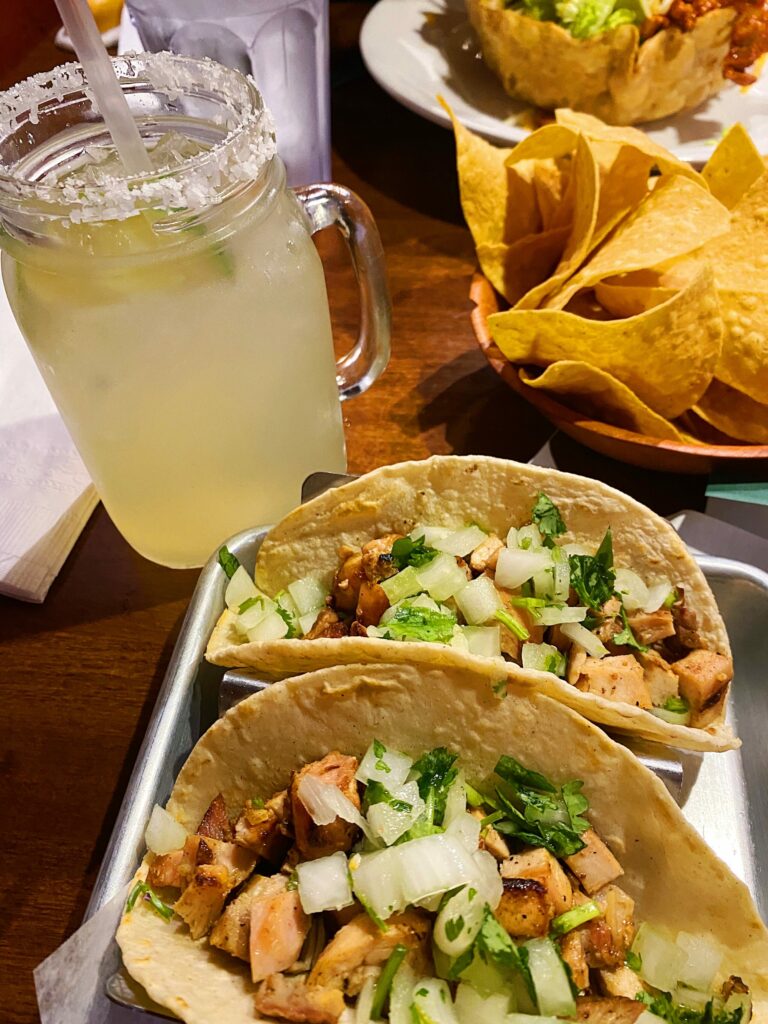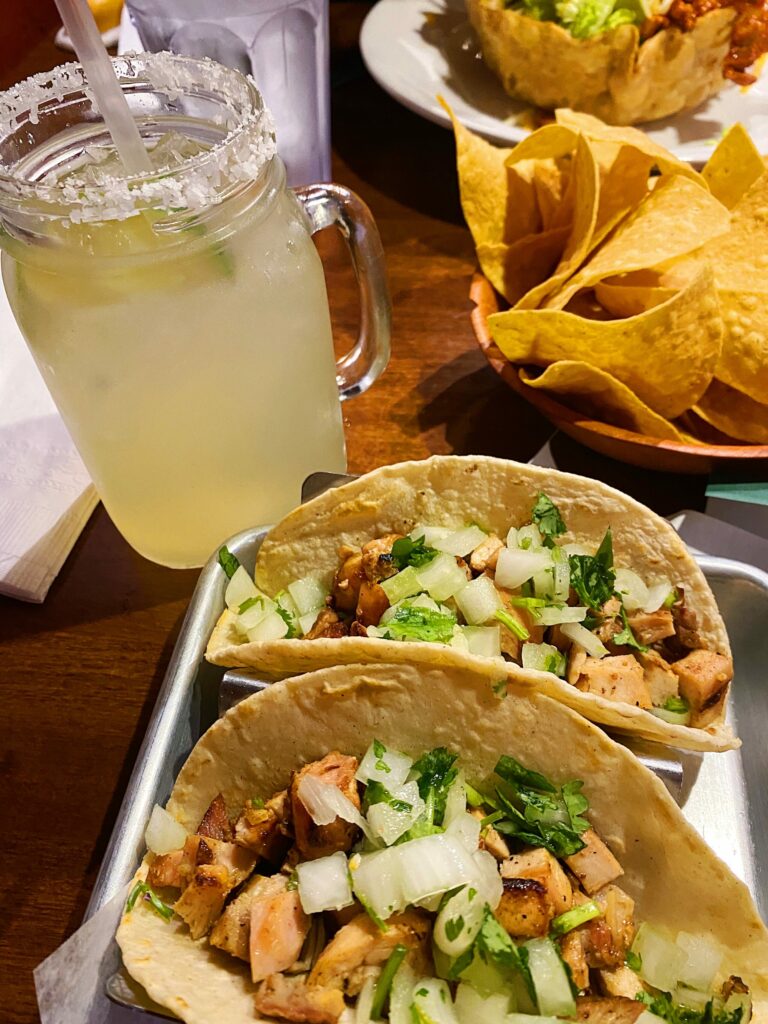 What I liked about this day of eats:
It was a higher carb day according to my Lumen, and I feel like it was the perfect recharge for my muscles. I used to avoid higher carb days because it felt unnatural to me – I ate lower carb for so much of my life, because it's what helped me in my initial weight loss journey. I was very used to this eating style, but I've worked on switching it up and increasing my carb intake over the past handful of years.
This day also included a margarita, which automatically made it a gold star. I'm not drinking a ton these days – trying to just have 1-2 glasses per week because my energy is so much better without it – but I still love wine and 'ritas.
What I didn't love about this day of eats:
It was a little lower on the veggie side. I got three-ish servings of veggies (spinach, asparagus, and pumpkin soup), and my goal is typically 4-6 fists of non-starchy veggies. 
So, tell me friends: what do you think of WIAW style posts? Do you like them, or nah?
What do you do when you feel yourself getting sucked into the comparison trap?
xo
Gina


[ad_2]

Source link